Dairy-Free Holiday Nog
Due to work or traveling to see family, this will be the first Christmas that Bill and I have actually gotten to spend together. We are both excited to have a relaxing holiday that feels like a real holiday (working in the service industry can make holidays feel like they are just extra-busy-every-other-days), and we are also excited to start making our very own family traditions! For us, a lot of that lies in what we drink and eat throughout the day.
When I was growing up, my parents had a tradition of sharing a bottle of champagne while doing a puzzle and waiting for the kids to go to sleep. Since I was the oldest by a long shot, I sometimes got to share in this tradition with them. I couldn't partake in the champagne, so my dad would make me a cup of alcohol-free eggnog to enjoy. For this reason, eggnog feels like a must-have on Christmas.
However, I'm now lactose intolerant! I probably was then, as well, but that's a story for a different day. I've purchased multiple different times of almond milk eggnog to try to recreate this tradition, but I haven't much enjoyed any of them. So I started looking up recipes for dairy-free eggnog that I could make at home. Along the way, I found recipes from all over the world, including my personal favorite, Ponche a Creme, a traditional Trinidadian holiday punch that also involves heavy cream and spices. I'm a sucker for a dark rum. This process got me thinking: what if I made something similar to eggnog, but our very own Crescent Simples version?
And so I give you, the Crescent Simples Dairy-Free Holiday Nog. It's inspired by both tiki and traditional eggnog recipes, with the yummy spice notes of cardamom, nutmeg and cinnamon. This is what I'll be enjoying while Bill and I do our own holiday puzzle and watch Harry Potter this Christmas!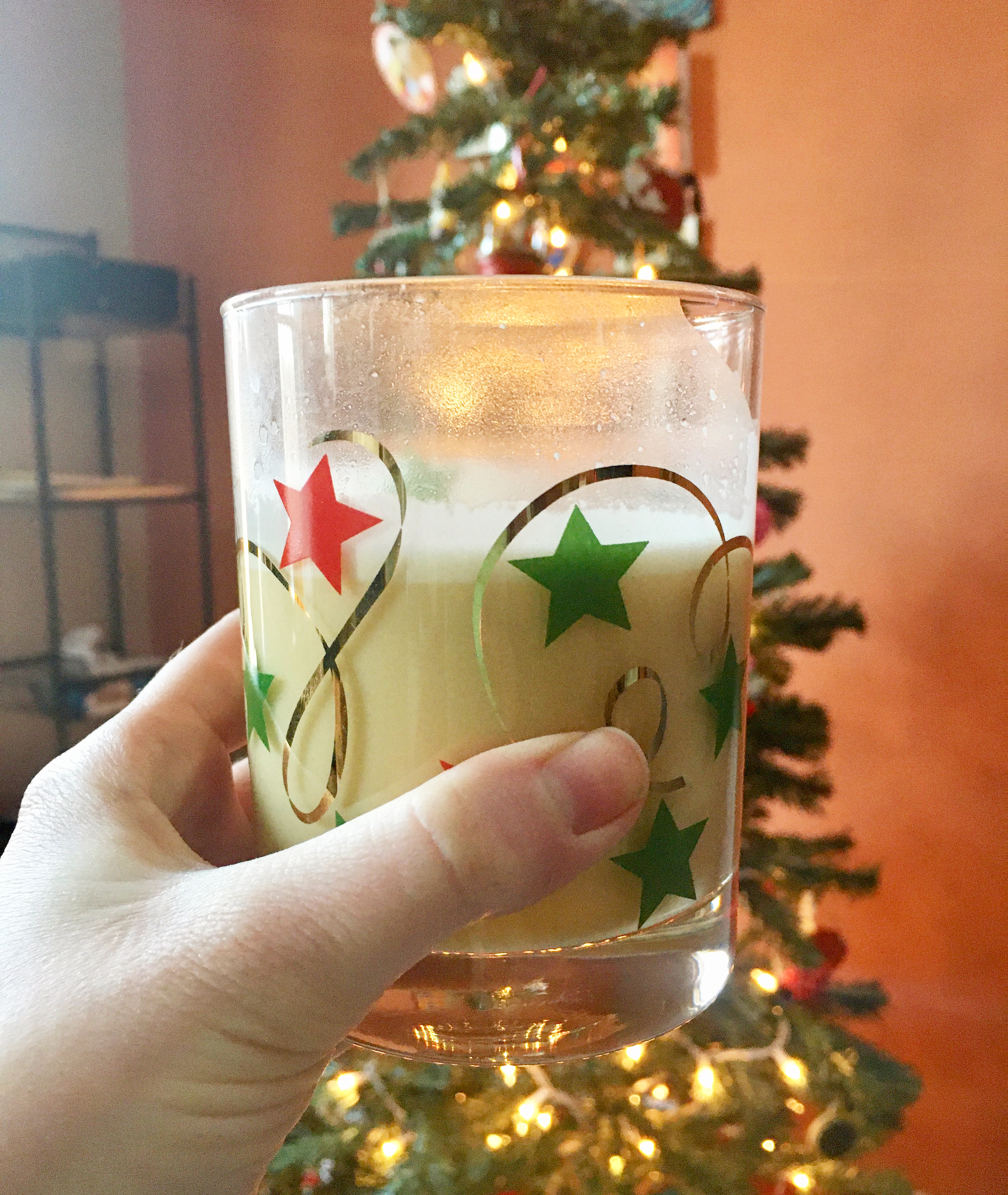 Crescent Simples Dairy-Free Holiday Nog
2 oz aged rum (I suggest Plantation 5 Year)
.5 oz Grand Marnier
1.5 oz Crescent Simples Orange Spice
2 oz coconut milk
.5 oz coconut cream
1 whole egg
3 dashes Fee Bros Aztec Chocolate Bitters
Dry shake first for about 1 minute, then shake with ice. Garnish with shaved nutmeg and a cinnamon stick!