Dry January Mocktail Inspiration
The holidays are over, the leftovers have all been eaten, all the guests are gone, and by this point, maaaybe you have taken down your Christmas tree. Ours just came down last night. And now that all that partying is done, a season of excess comes to a close. Lots of people start the new year hoping to start new diets, work out more, and just generally feel more healthy after what feels like two straight months of indulging.
Over the past few years, one of the trends that has popped up is "Dry January", or a month without alcohol. While we aren't participating this year, our syrups are a perfect accompaniment for just such an undertaking! When Bill and I first started this company, I actually wasn't drinking. Due to the medication I was taking for my back injury, I pretty much stayed off alcohol for six months. I got very bored of drinking plain water, so while we were coming up with all our simple syrups and testing them out, Bill would make cocktails and I would make mocktails.
Although I love just splashing a bit of our syrup in soda water, that's not what I think of when I want a mocktail. If I'm making myself something non-alcoholic while Bill indulges, you better bet I want something just as fancy and exciting as what he has. Over the holidays we had a guest staying with us who doesn't drink, and I got the chance to whip out a few of my recipes again. Even without alcohol involved, I have just as much fun coming up with mocktails. Sometimes they just require a tad more creativity!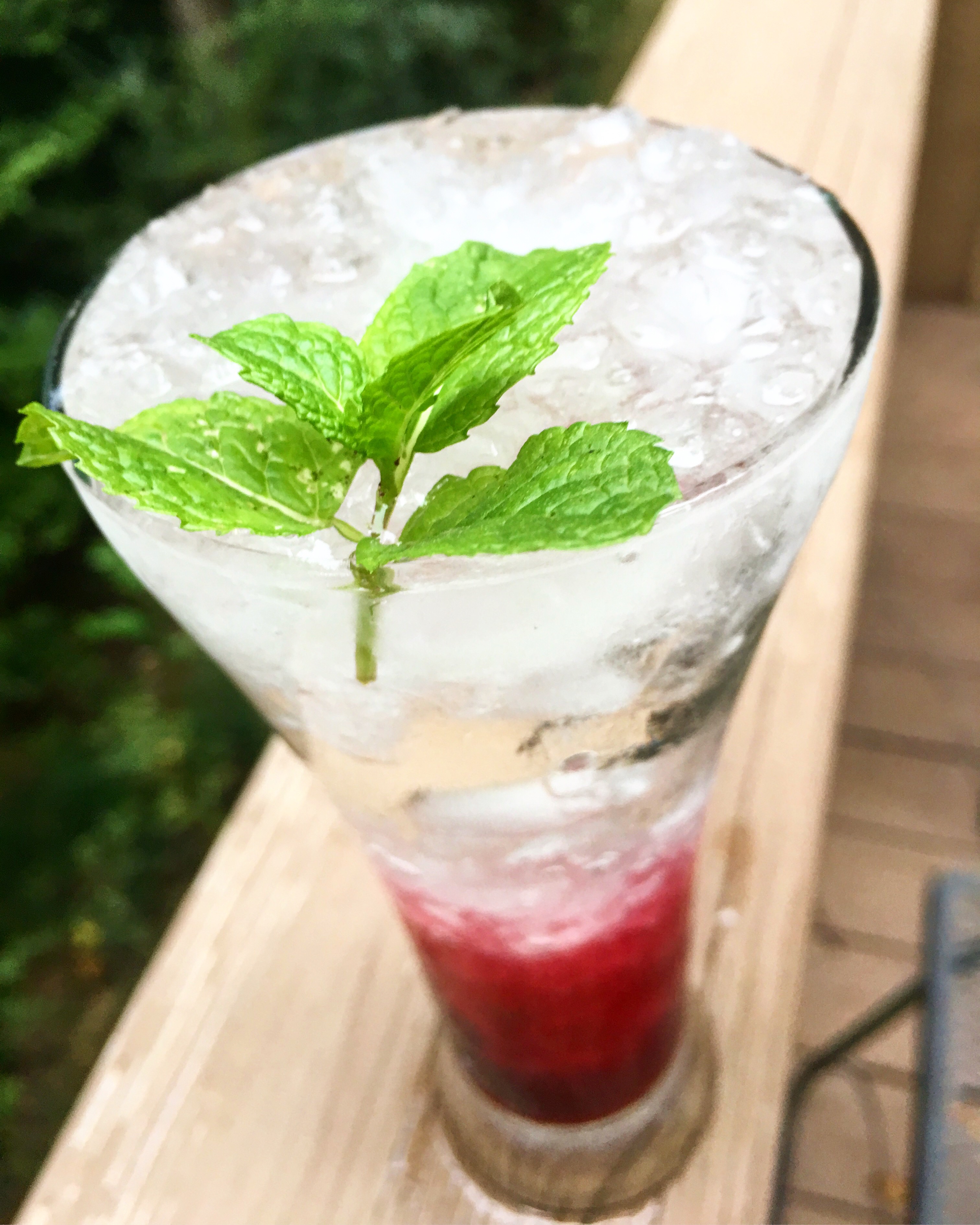 Blueberry Lavender Nojito
1 oz lime juice
.75 oz Blueberry Lavender Crescent Simples
6-8 mint leaves
Build ingredients in a collins glass and muddle mint leaves, just enough to release the flavors (don't try to crush the leaves). Add ice, top with soda water and toss to mix.
The Dove (Non-Alcoholic Paloma)
1 oz lime juice
The juice from half a fresh squeezed grapefruit
.5 oz Grapefruit Rosemary Crescent Simples
3-4 jalapeno slices
Bar spoon honey
Rim a rocks glass with salt and fill with ice. Build all ingredients in a shaker over ice, shake, pour into rocks glass and top with soda water.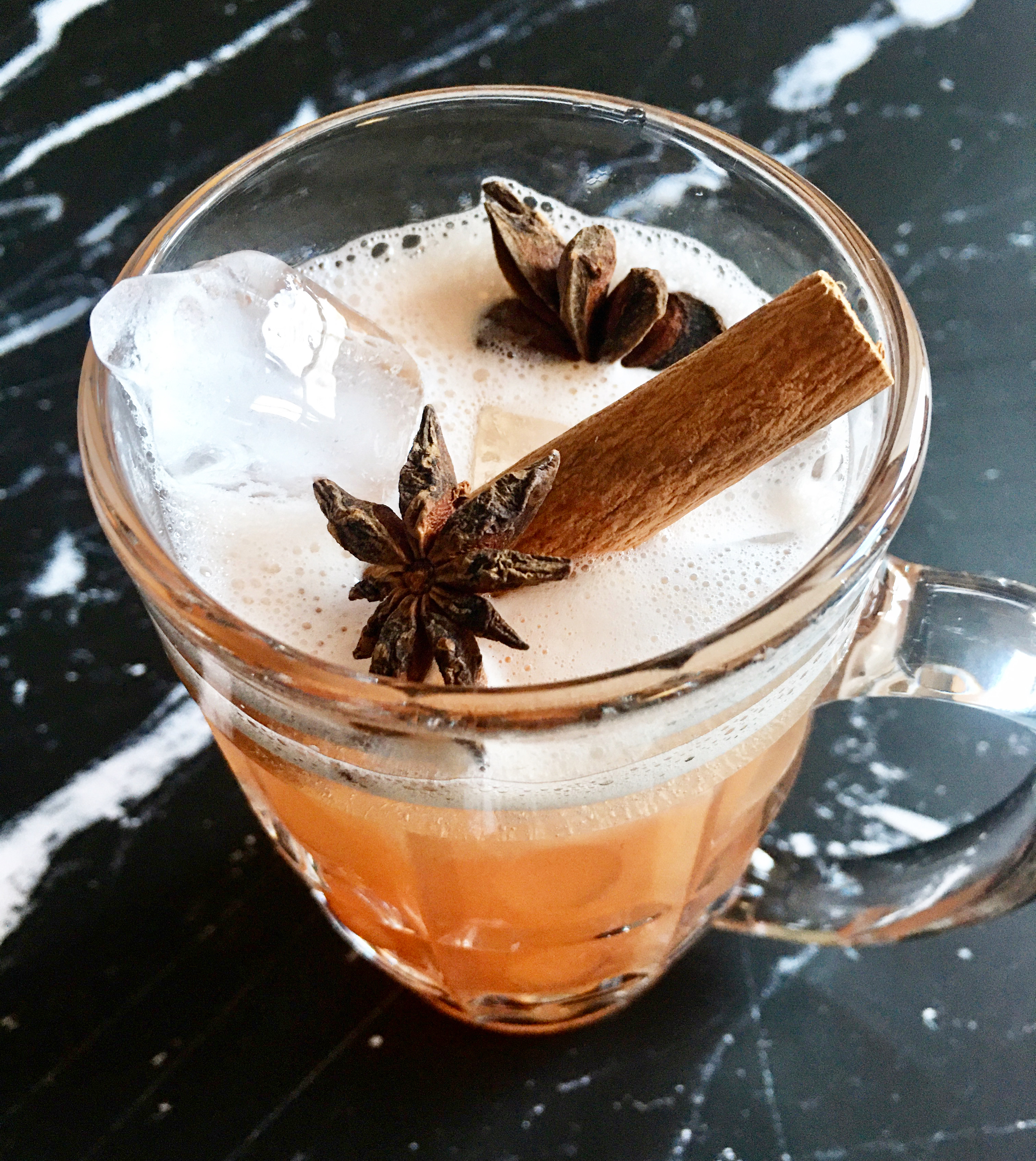 Winter Wassail
3.5 oz apple cider
1 oz cranberry juice
1 oz lemon juice
.5 oz Orange Spice Crescent Simples
.5 oz Blackberry Vanilla Crescent Simples
Build all ingredients in a shaker over ice. Shake and serve in a mug, garnished with a cinnamon stick and star anise.
Strawberry Basil Fizz
1 oz lemon juice
.75 oz Strawberry Basil Crescent Simples
.5 oz heavy cream
1 egg white
Bar spoon orange flower water
Shake without ice for as long as you can until your arm is tired. Add three ice cubes to your shaker. Shake with ice vigorously, then pour into a tall glass. Tilt the glass to the side and gently pour soda water down the side of the glass until the foam meets the rim.