Valentine's Day Cocktails
In case you've missed all the teddy bears and heart-shaped boxes of chocolates at the front of every store, Valentine's Day is coming up! Next Friday is a holiday that evokes mixed feelings for many people. It's often reviled as a holiday created by consumerism, but many people use it as a day to make their loved one (whether it be a significant other or a friend) feel extra special. As for us, we like to use it as an excuse for a nice dinner out and some cocktails at home. Bill and I love trying new places and drinks, and Valentine's Day is a great opportunity to do just that!
One of the things that we love about our syrup is that it can elevate cocktails with very simple ingredients and make them feel like something special. If you don't feel like getting fancy, simply buy a bottle of our syrup and add about 1/4 ounce to a glass of champagne for a beautiful color and some extra flavor! But in case you do feel like trying your hand at being a home bartender this Valentine's Day, we put together some recipes that will help you celebrate in style!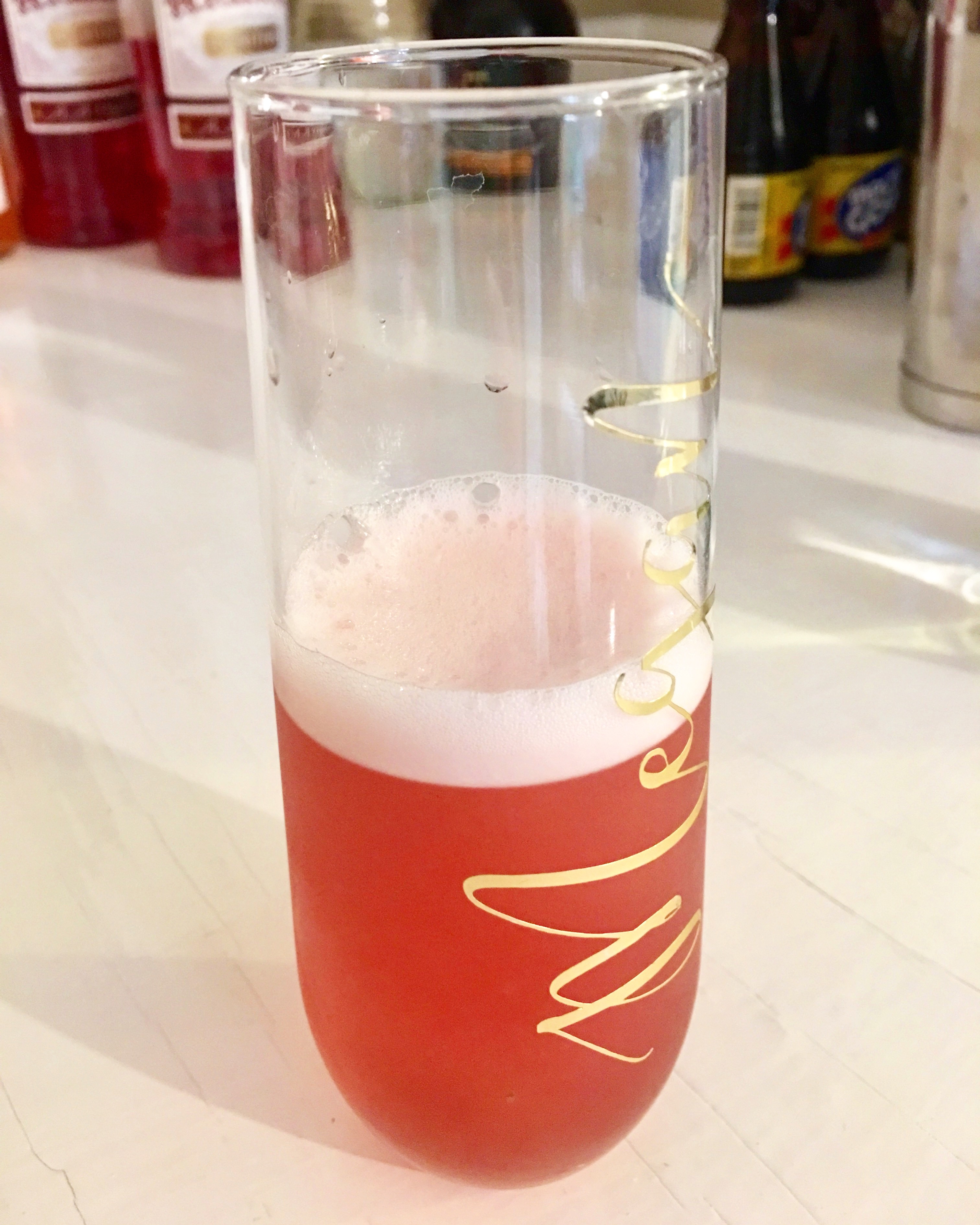 Blueberry Lavender French 75
1 oz gin
.5 oz lemon juice
.5 oz Blueberry Lavender Crescent Simples
Shake ingredients with ice and strain into a champagne flute. Top with sparkling wine and garnish with a lemon twist.
Blackberry Vanilla Cosmopolitan
2 oz vodka
.75 oz lime juice
.5 oz cranberry juice
.5 oz Blackberry Vanilla Crescent Simples
.25 oz triple sec
Shake ingredients with ice and strain into a chilled martini glass. Garnish with a fresh blackberry.
Chocolate Covered Strawberry Manhattan
2 oz bourbon
.5 oz sweet vermouth
.5 oz Strawberry Basil Crescent Simples
1 dash chocolate bitters, 1 dash Angostura bitters
Build ingredients over ice in a mixing tin. Stir for 20-30 seconds and strain into a coupe. Garnish with a chocolate covered strawberry!