We are fully back into the swing of market and event season, and boy does it feel good! We had so much fun doing the Virginia Food & Beverage Expo this week and we are ready for a month packed full of events. We keep our "Where to Buy" page updated with our event schedule, so please check it occasionally and come see us out and about when you can!
This month's cocktails are light, bright, and refreshing, all perfect for BBQs and porch sippin'.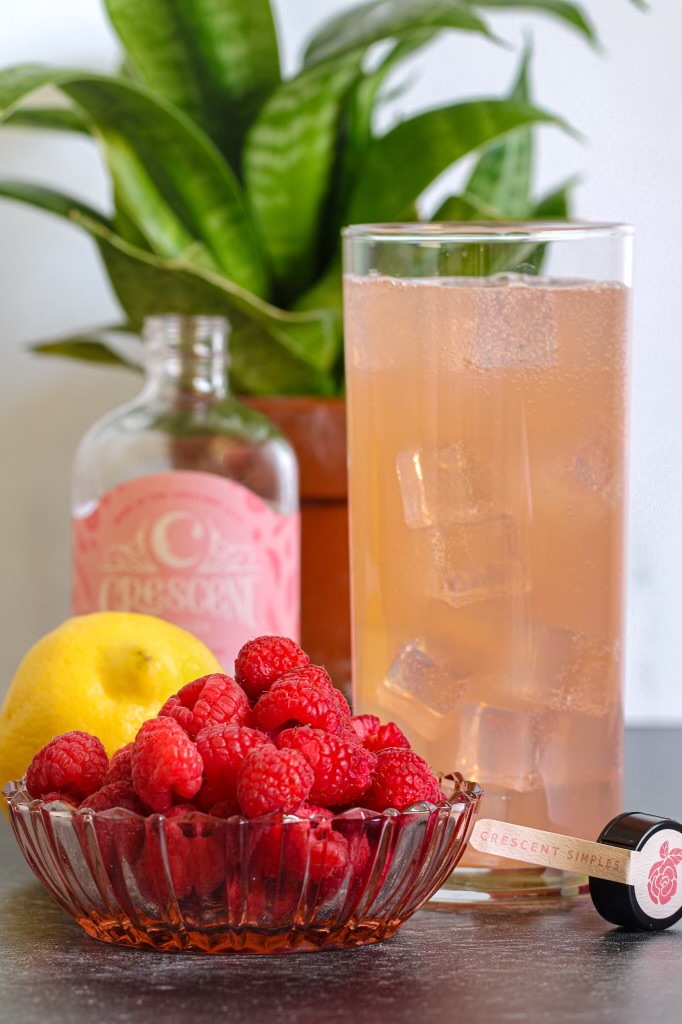 1 oz vodka
1 oz limoncello
.5 oz lemon juice
.5 oz Raspberry Rose Crescent Simples
Top with soda
I had this idea for a limoncello lemonade in the doldrums of winter and had to make myself wait to share it until the weather was more fitting. I love our Raspberry Rose in lemonade, and I love the limoncello from local Trial & Error Distilling, so you know that's how I'm drinking it. If you're from Richmond and you combine those ingredients with Cirrus Vodka to make this drink, it's an all-local Limoncello Lemonade, to boot! To make it, combine all ingredients in a Collins glass with ice and top with soda water. Stir with a barspoon to combine and garnish with a fresh lemon wheel or raspberries if you have them.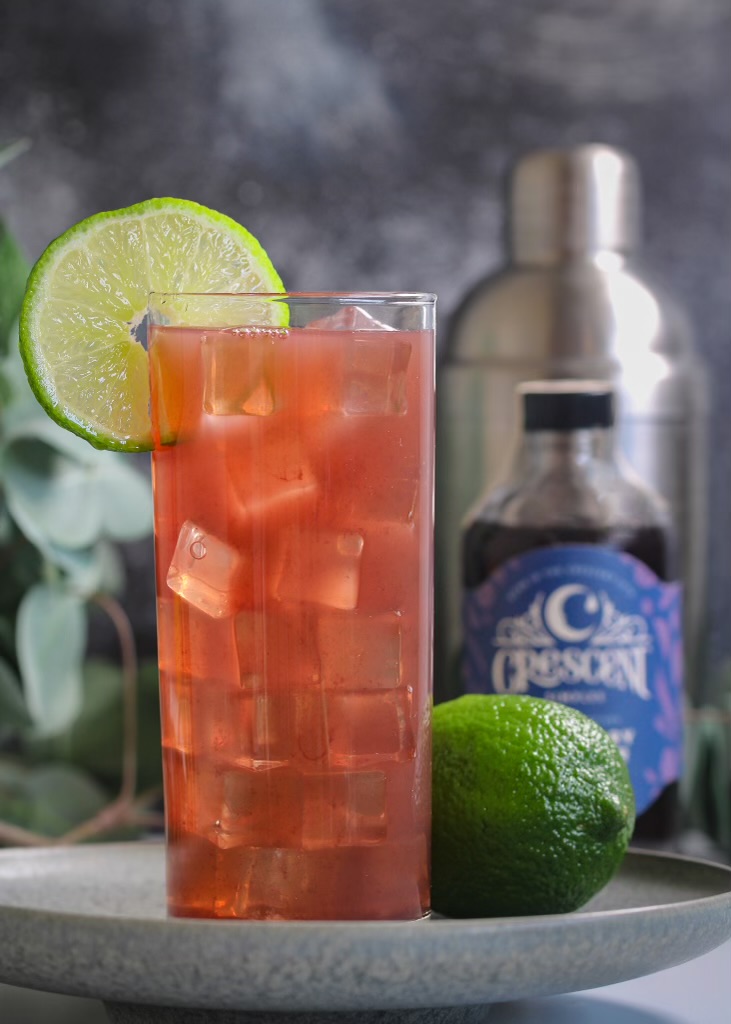 4 oz coconut water
.75 oz lime juice
.75 oz Blueberry Lavender Crescent Simples
We actually created this recipe as a cocktail for Yummvee's restaurant, and it was inspired by owner Tracy's son, whom she lost in childbirth (read more about Tracy, her experience and her restaurant here). We found we really enjoyed it as a non-alcoholic drink, as well. It's delicious and refreshing, and we hope you'll go enjoy the cocktail version at Yummvee's, which makes some banging vegan food. To make it at home, add all ingredients to a shaker with ice and shake until cold, then strain into a Collins glass with ice. If you want to spike it, cut the coconut water to 1 oz and add 2 oz of gin (or try it with Monday Non-Alcoholic Gin!).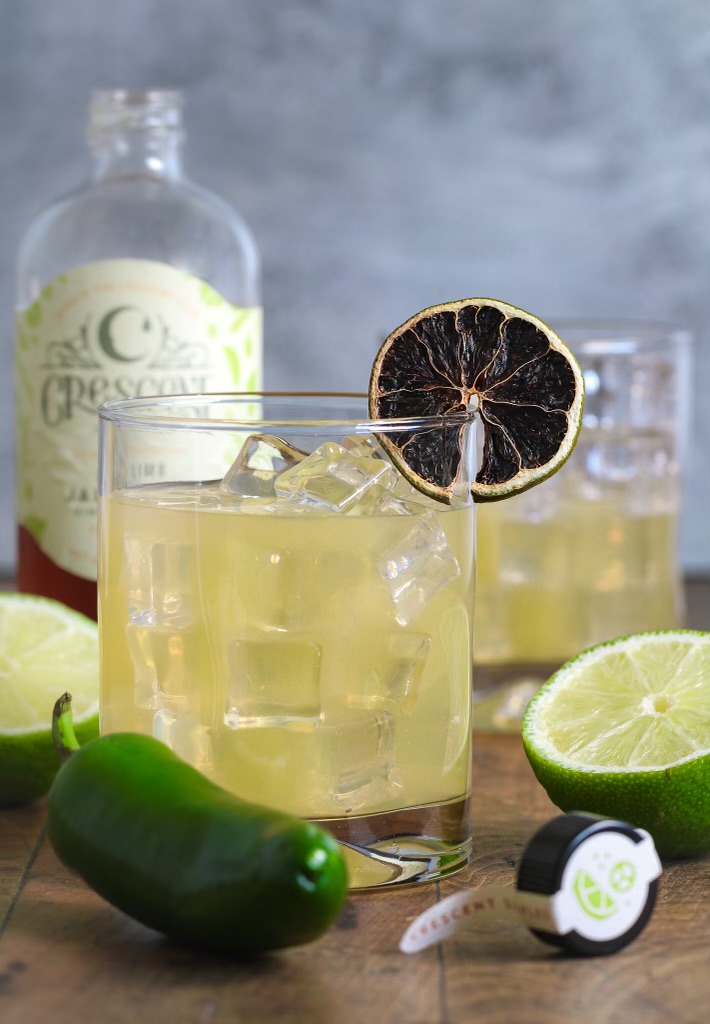 2 oz tequila
.75 oz lemon juice
.5 oz green chartreuse
.5 oz Lime Jalapeno Crescent Simples
3 dashes Bittermens Hellfire bitters
This is a play on a spicy margarita, taken to the next level with the addition of chartreuse and Hellfire bitters. Enter if you dare! To make it, add all ingredients to a shaker with ice and shake until cold. Strain into a rocks glass with ice and garnish with a lime wheel and some floating jalapeno slices.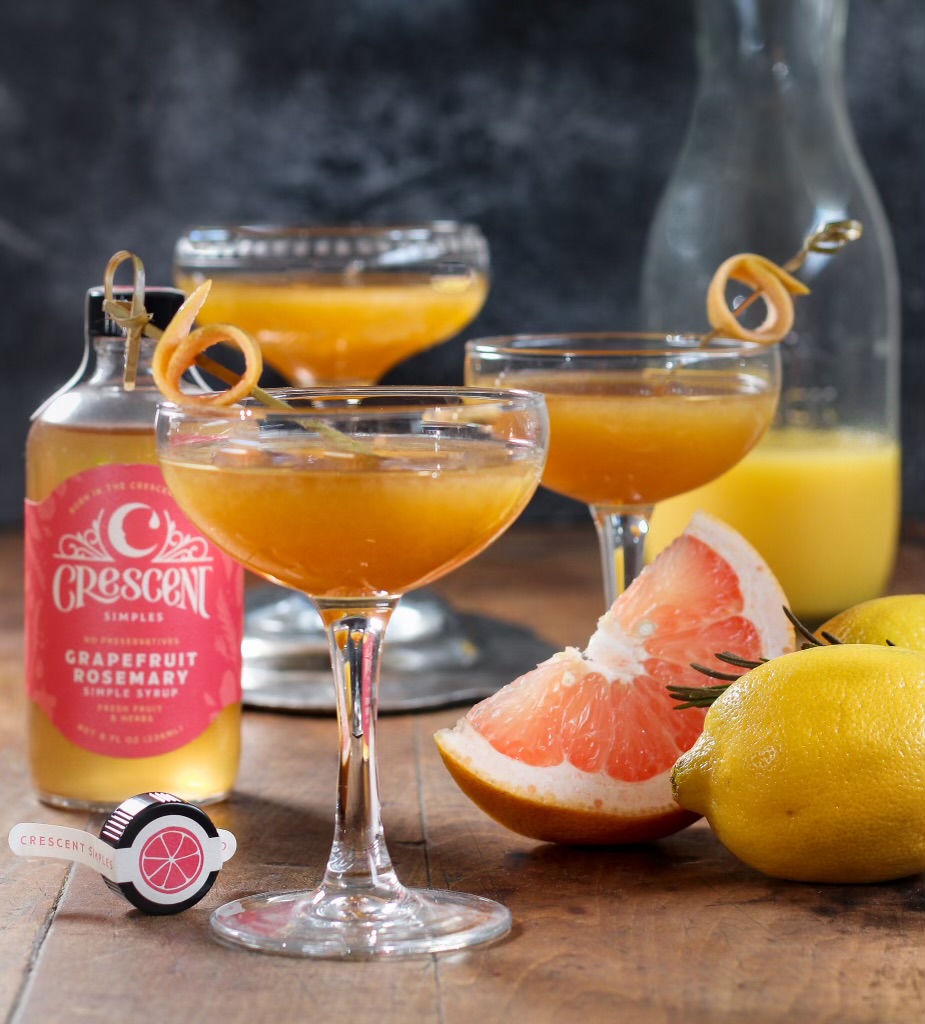 2 oz bourbon
.75 oz lemon juice
.5 oz orange juice
.5 oz Grapefruit Rosemary Crescent Simples
The Ward Eight is a classic cocktail created in Boston at the turn of the century (20th century, that is). It calls for lemon, orange, and grapefruit juice, and we just love the way all these citruses harmonize with bourbon. We think our Grapefruit Rosemary is perfect to sub out for the grapefruit juice. It's easy to make: just shake with ice and serve in a coupe, garnished with any citrus round or slice you have on hand. This makes a great brunch or batched cocktail!