What We're Drinking Now: August 2021
Now that we've been writing this blog for a few months, thinking up the cocktails has become both a lot more challenging and a lot more fun. When we first started we were excited to share our favorites, so the first couple months almost wrote themselves. Now we're spending more time doing research, discovering new cocktails and experimenting with flavor pairings. The first cocktail on our list this month is a great example of this: I googled blackberry cocktails and discovered a cocktail I'd never heard of before. We gave it a shot and immediately knew we'd be drinking it all month!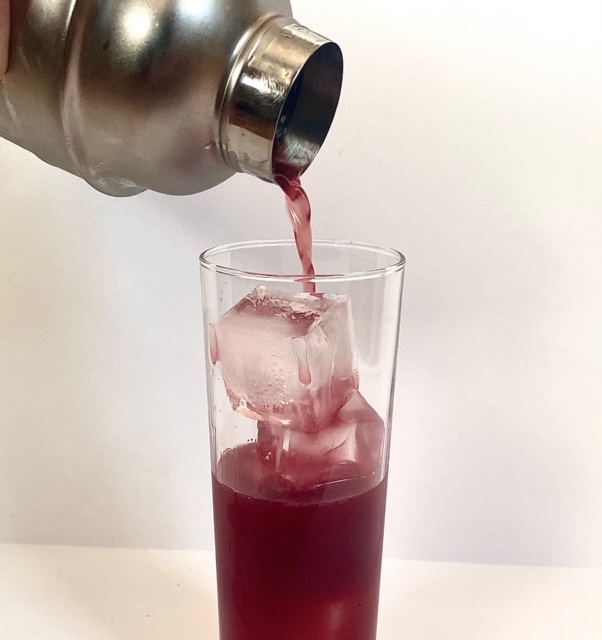 2 oz Irish single malt whiskey
.75 oz lime juice
.75 oz Blackberry Vanilla Crescent Simples
Top with soda water
Add your whiskey, lime juice, and simple syrup to a shaker with ice and shake until cold. Strain into a Collins glass filled with ice, then top with soda water. Stir with a barspoon to fully mix the ingredients. Garnish with a lime wheel or some fresh blackberries.
2 oz tequila
.75 oz lime juice
.75 oz Grapefruit Rosemary Crescent Simples
.5 oz Campari
Something about Campari just screams summertime to us. We imagine spritzes being served in big globe glasses on the Italian coast when we think about this bitter spirit. It's a perfect pairing for the rind-forward flavors of our Grapefruit Rosemary syrup. To make this cocktail, add all ingredients to a shaker with ice and shake until cold, then strain into a coupe. Garnish with a lime peel.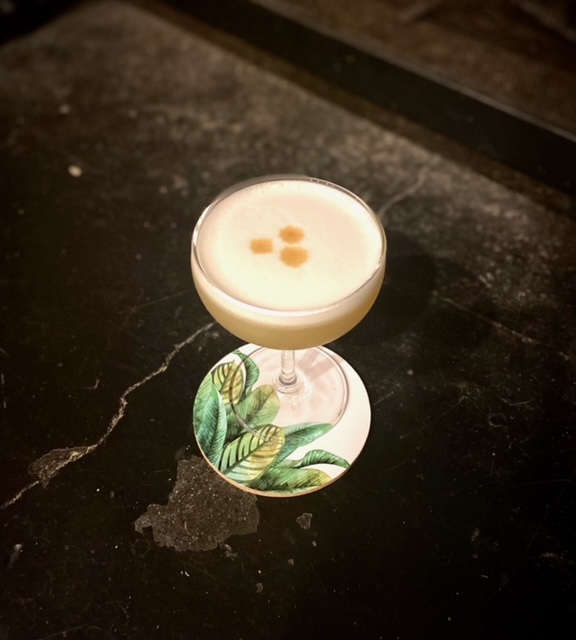 2 oz pisco
1 oz lime juice
.5 oz Lime Jalapeno Crescent Simples
1 egg white
3 dashes of Angostura bitters
Last month we introduced you to the delicious Portuguese flavors of the Caipirinha. This month we're traveling to South America for the equally yummy Pisco Sour. Macchu Pisco is our go-to for this drink and can be found at Virginia ABC stores. To make it, add the pisco, lime juice, simple syrup, and egg white to a shaker WITHOUT ice in it. Shake for about 10 seconds, then add ice to the shaker and shake for another 10 seconds. Double strain into a coupe, then carefully dash 3 dots of bitters onto the top of your egg white foam. Gorgeous!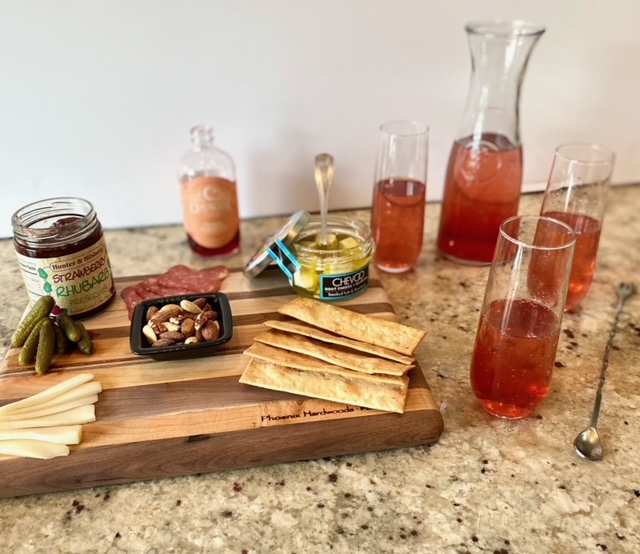 .5 oz orange liqueur (optional)
.5 oz Peach Hibiscus Crescent Simples
Top with champagne
We know the classic recipe for a Bellini calls for peach schnapps, but the fake tasting flavor of that infamous liqueur is a little too high school party vibes for us. Ask Megan about the time EVERYONE drank too much of it on New Year's Eve after swiping it from a parent's party and you'll be regaled with quite the tale of too many queasy stomachs and not enough bathrooms. When we want a sparkling peach cocktail, we opt for our Peach Hibiscus simple syrup and a little bit of orange liqueur. The liqueur is optional -- this drink is delicious with just the syrup. It's perfect for brunch, bachelorette parties, baby showers, you name it. And it's super simple: just pour the orange liqueur and simple syrup into the bottom of a champagne flute and fill the rest of the way up with champagne. Garnish with a fresh peach slice if you want to make it fancy. Cheers!