What We're Drinking Now: December 2021
At this point we've had quite a few cold days in Virginia, so this month's cocktails are all about warming you up. We even have a hot chocolate recipe for you! And it's spiked optional, so you can share it with the whole family. We highly recommend it on a particularly cold day (maybe our first snow day if it comes soon??). Without further adieu...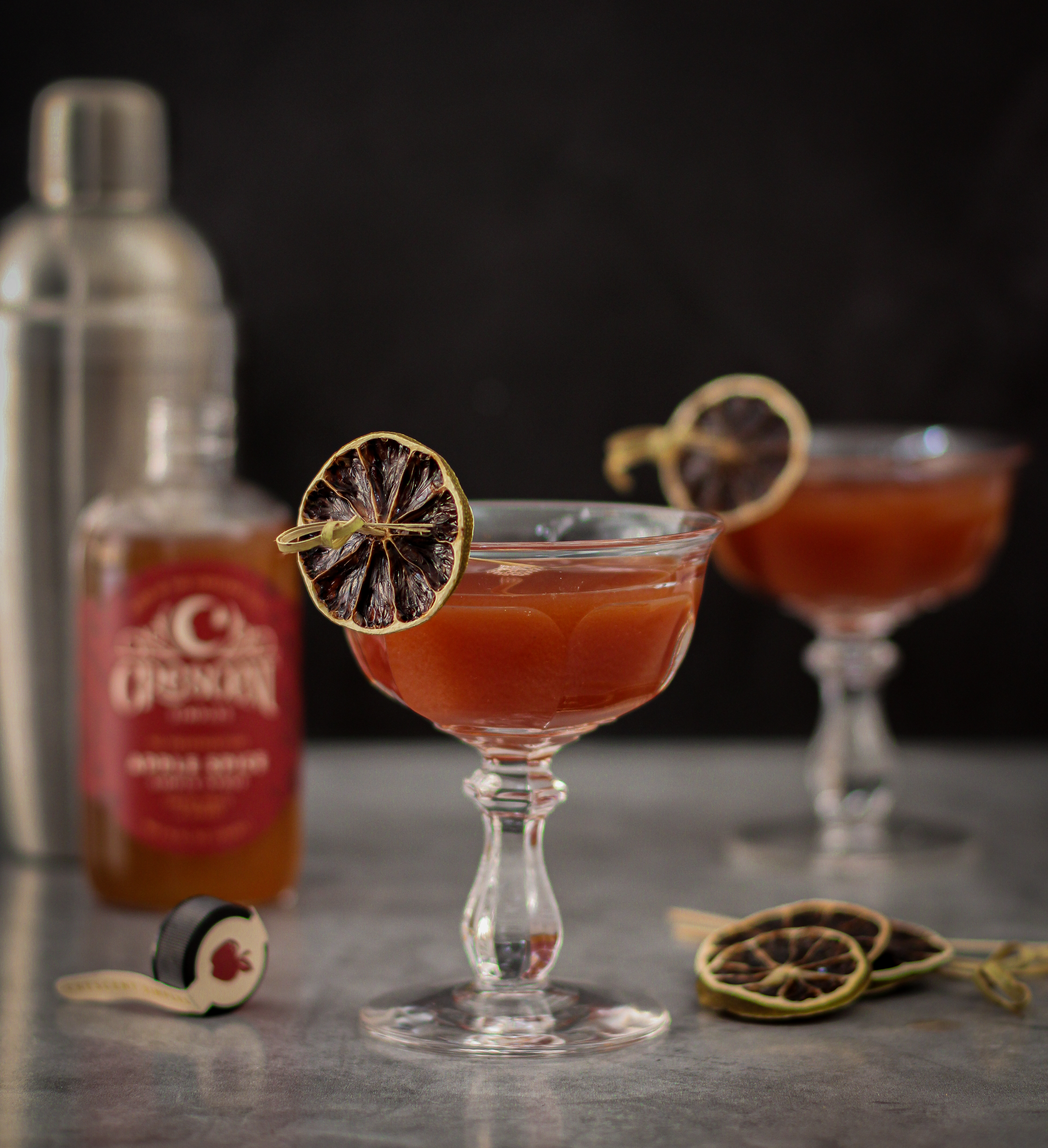 1.5 oz Cynar
.75 oz lime juice
.5 oz Green Chartreuse
.5 oz Apple Spice Crescent Simples
10 dashes Angostura bitters
This is a version of a drink called "Of Laughter and Forgetting", which I had for the first time at the cocktail bar Cure in New Orleans. I immediately fell in love. I was lucky enough to know the bartender and he gave me the recipe so I could make it at home. The liquor included in it is a bit more expensive and less likely to be found on your average bar cart, so I debated sharing it on our blog. But I love it so much, and it's such a great fit for our Apple Spice syrup, that I decided to go for it. Imagine if a drink could taste like an apple pie in front of a warm fireplace with your feet buried in a fuzzy rug. If that sounds good to you, and you're down to invest in your liqueur collection, go pick up these bottles and make yourself one of these cocktails. Simply add all ingredients to a shaker with ice, shake until cold, and strain into a coupe. Perfection!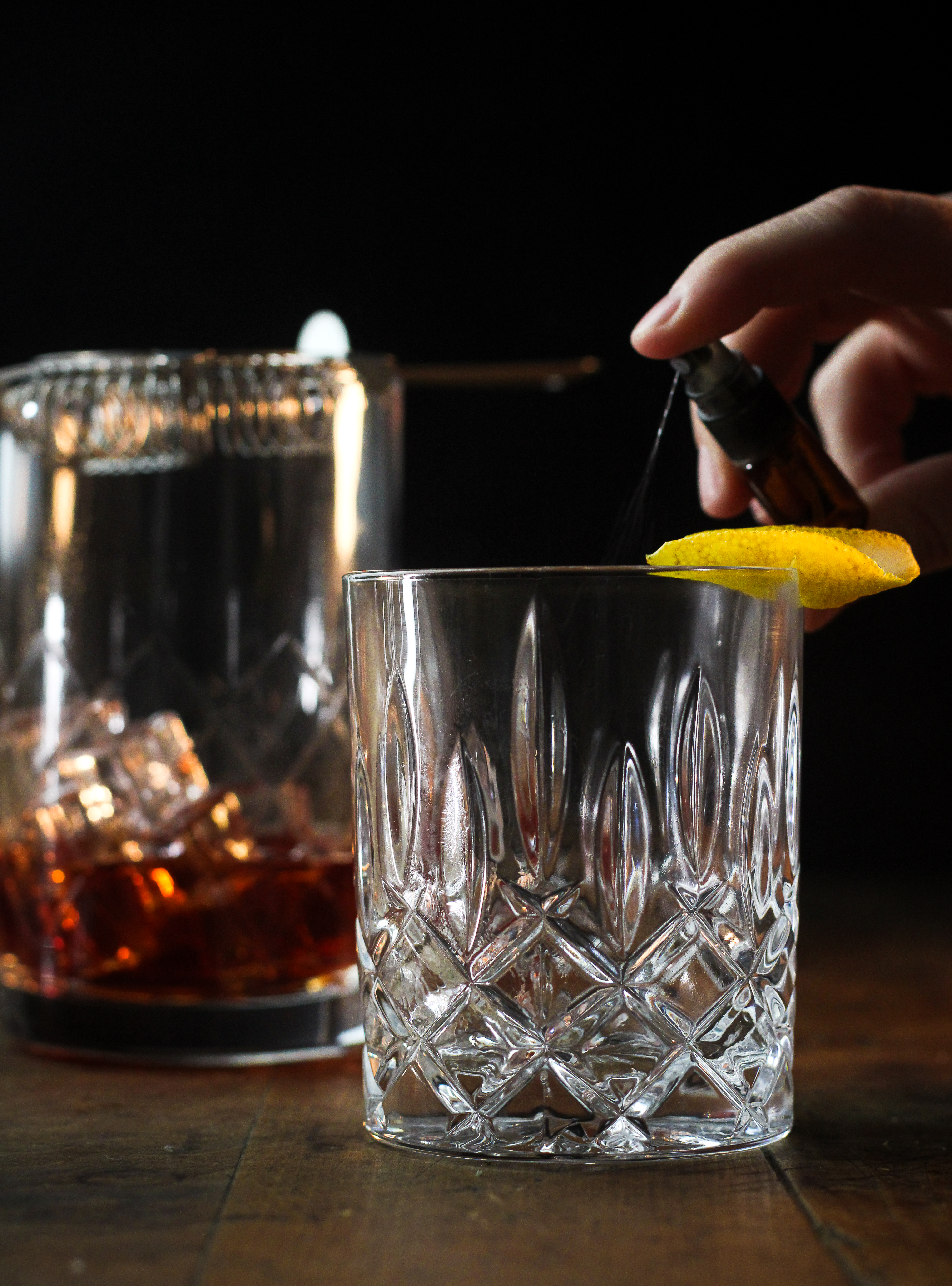 2 oz rye whiskey (preferably Sazerac Rye!)
.3 oz Grapefruit Rosemary Crescent Simples
3 dashes Angostura bitters
3 dashes Peychaud's bitters
2 sprays, or a rinse of the glass, of Herbsaint
The spice of the rye in a Sazerac is just so warming to me, it had to have a place in our December cocktails. To make one, fill a cocktail mixing glass halfway with ice. Dash the bitters over it, add the syrup and the whiskey. Stir with a barspoon for about 20 seconds. If you have a tiny spray bottle to fill with Herbsaint, it's a fun little addition to your bar and you can just spray the glass with it. If not, pour just a tiny bit into your glass, swirl it around, and dump it out. Then strain your cocktail into the Herbsaint coated glass, zest a lemon peel over it and drop it in.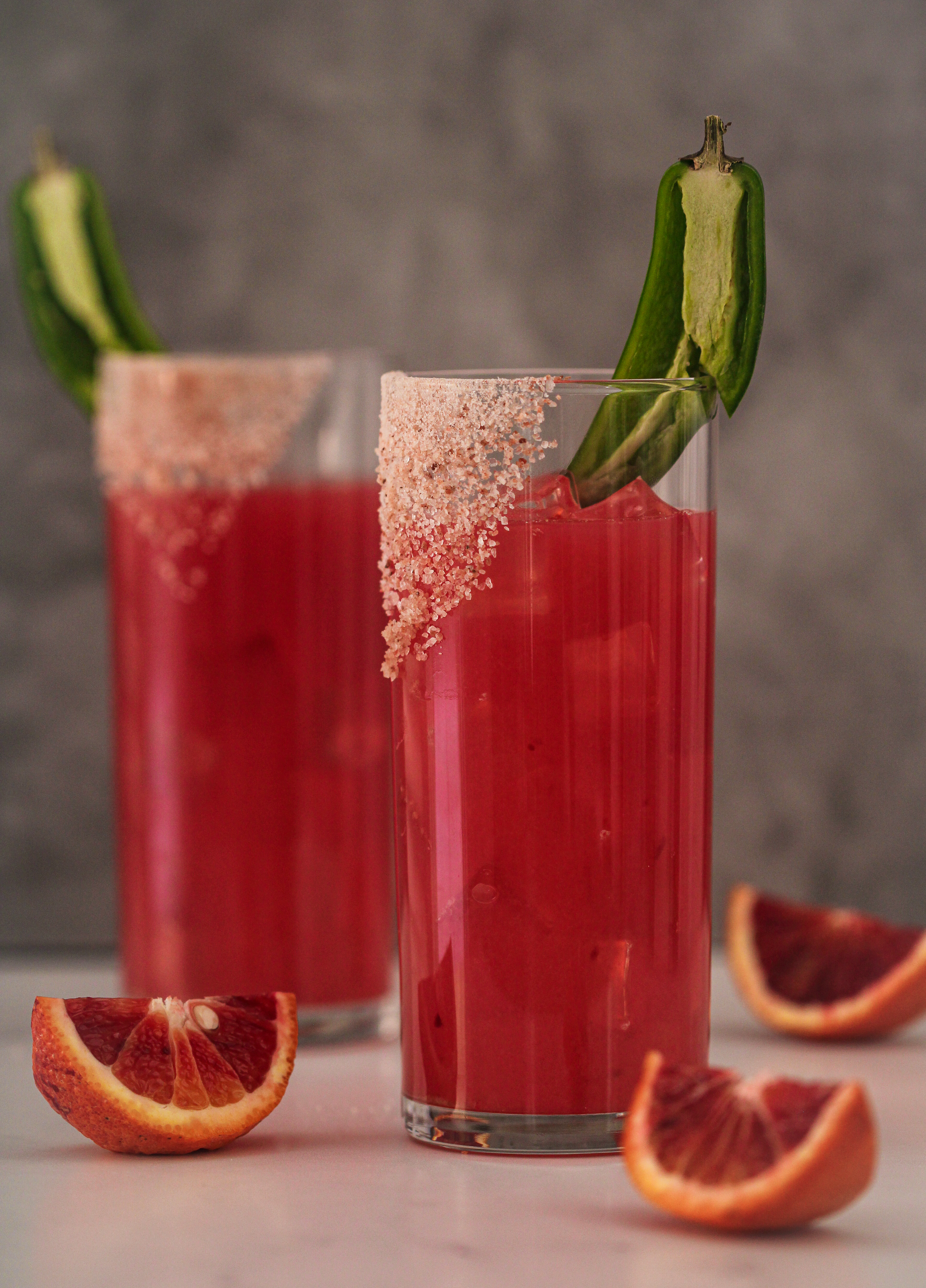 2 oz tequila
1 oz lime juice
.5 oz blood orange juice
.5 oz Lime Jalapeno Crescent Simples
We can't talk about warming you up with cocktails without throwing in a spicy drink! Bring your spicy margaritas into the winter with our faaaavorite winter citrus, the blood orange. The color and sweet-tart flavor of this fruit makes it ideal for enviable cocktail making. To make this, run a blood orange wedge around the rim of your glass and dip it into a plate of Pink Himalayan salt. Add all your ingredients to a shaker with ice and shake until cold. Strain into your rimmed glass and add ice!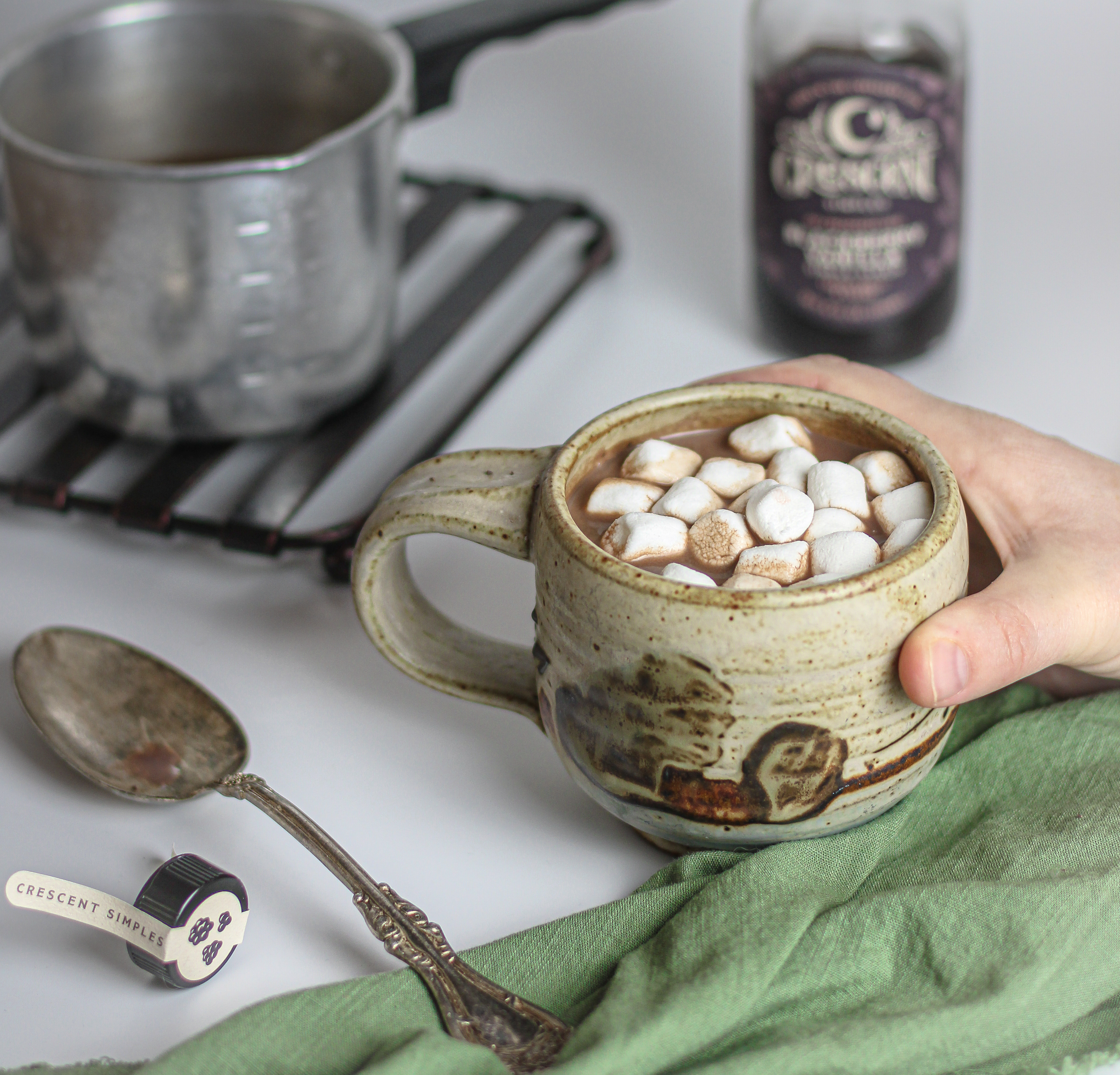 1 cup milk (I've made it with oat milk before and it still works!)
.75 oz Blackberry Vanilla Crescent Simples
1 tbsp cocoa powder
Optional: spike with 1.5 oz bourbon or dark rum
Who doesn't love a homemade hot chocolate in the winter?? This simple, 3-ingredient recipe is a delicious use of our Blackberry Vanilla syrup. To make it, just add all the ingredients to a small pot on the stove over medium heat, stirring consistently until the desired temperature is reached.
All pictures were taken by Annie Lugar of Hoot & Annie's Photography.