What we're craving going into February is a real mix. We know this month is going to be cold, cold, cold here in Virginia, so we'd like to be warmed up. But we're also craving Spring, and brightness, and there's this lovely, rosey-hued holiday right in the middle called Valentine's Day! So this month's cocktails are a bit all over the map, but we bet you'll enjoy all of them!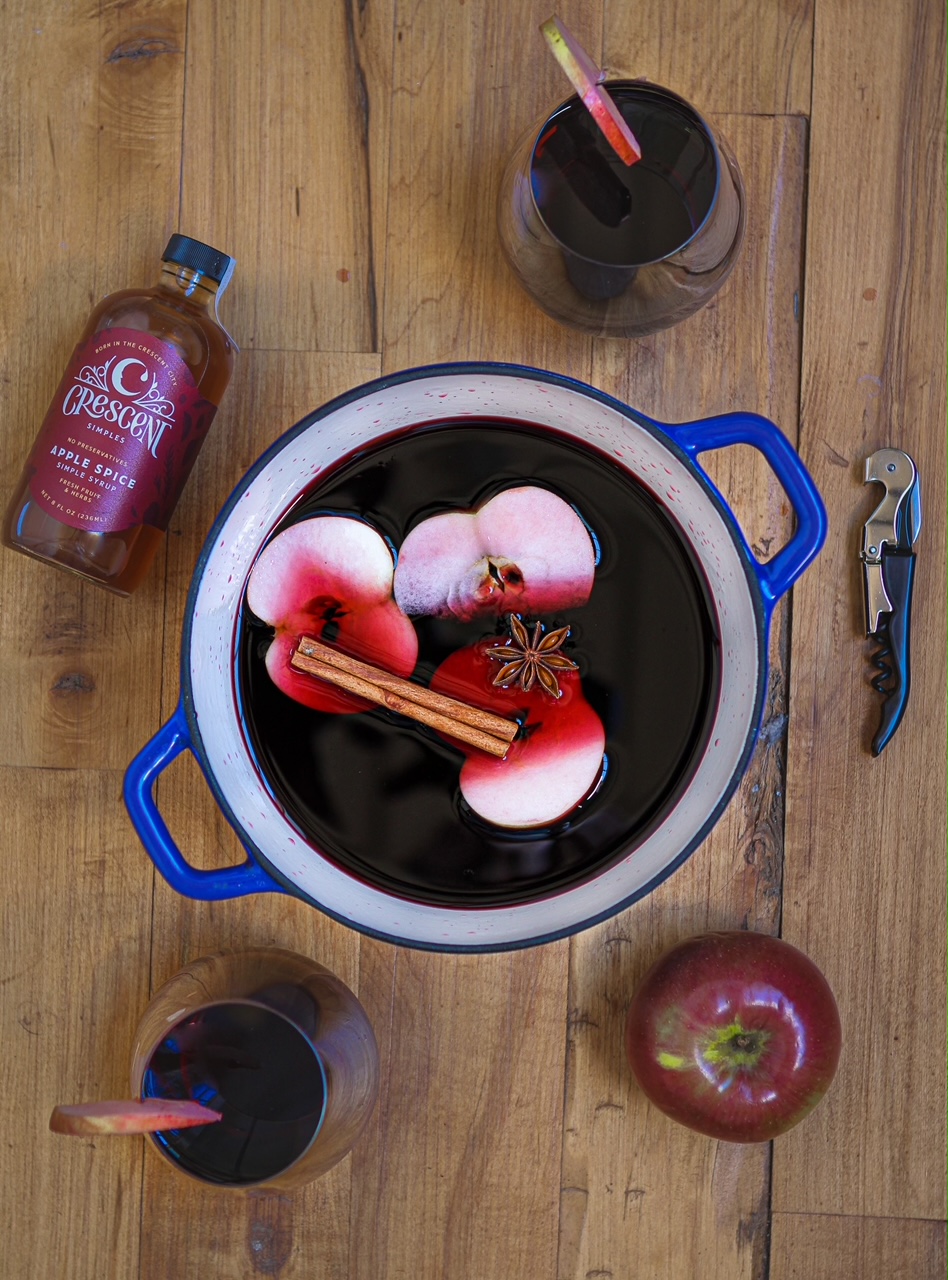 750 ml (1 bottle) of dry red wine OR black tea
2 oz Apple Spice Simple Syrup
Optional: 4 oz Apple Brandy
Garnishes of your choice (thin apple slices, cinnamon sticks, star anise)
Our Apple Spice simple syrup contains most of the spices used to make traditional mulled wine, so we knew we had to create our own version. The great thing about this recipe is it's just as delicious and festive with or without alcohol, and you can choose how high you want the ABV to be. To make it, all you have to do is combine the ingredients and heat them on the stove (or in a crockpot!). Then ladle it out into mugs, toss in some cute garnishes, and you have a crowd-pleasing beverage for your next gathering. Just keep it on low heat and let your guests serve themselves!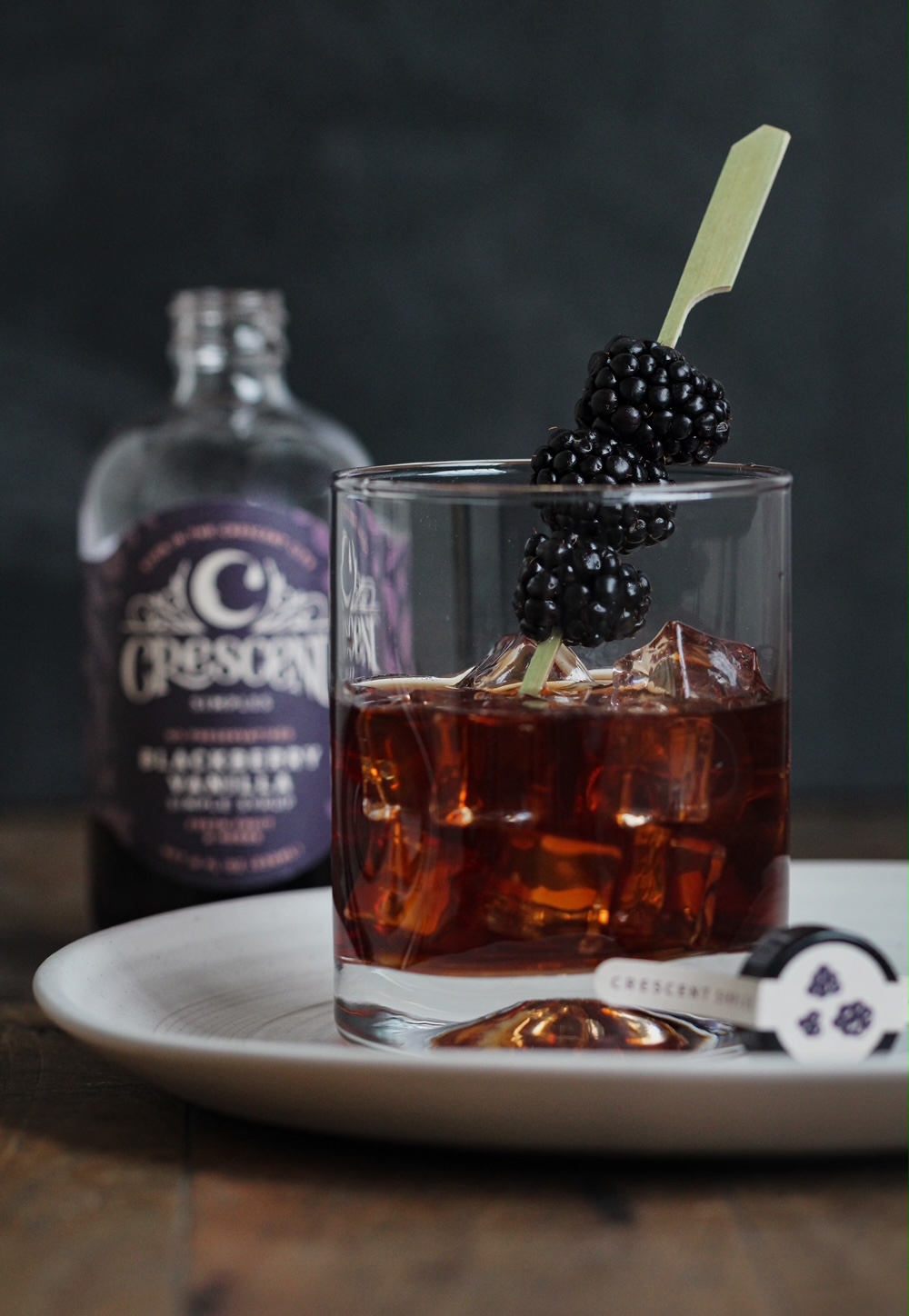 2 oz vodka
.5 oz coffee liqueur
.5 oz Blackberry Vanilla Simple Syrup
The Espresso Martini has been making a heck of a comeback lately, which has inspired us to revisit all of the coffee cocktails in a typical bartender's repertoire. We're of the opinion that our Blackberry Vanilla syrup improves all of them! To make our version of a Black Russian, add all ingredients to a shaker with ice and shake until cold. Strain into a rocks glass and add a few cubes of ice.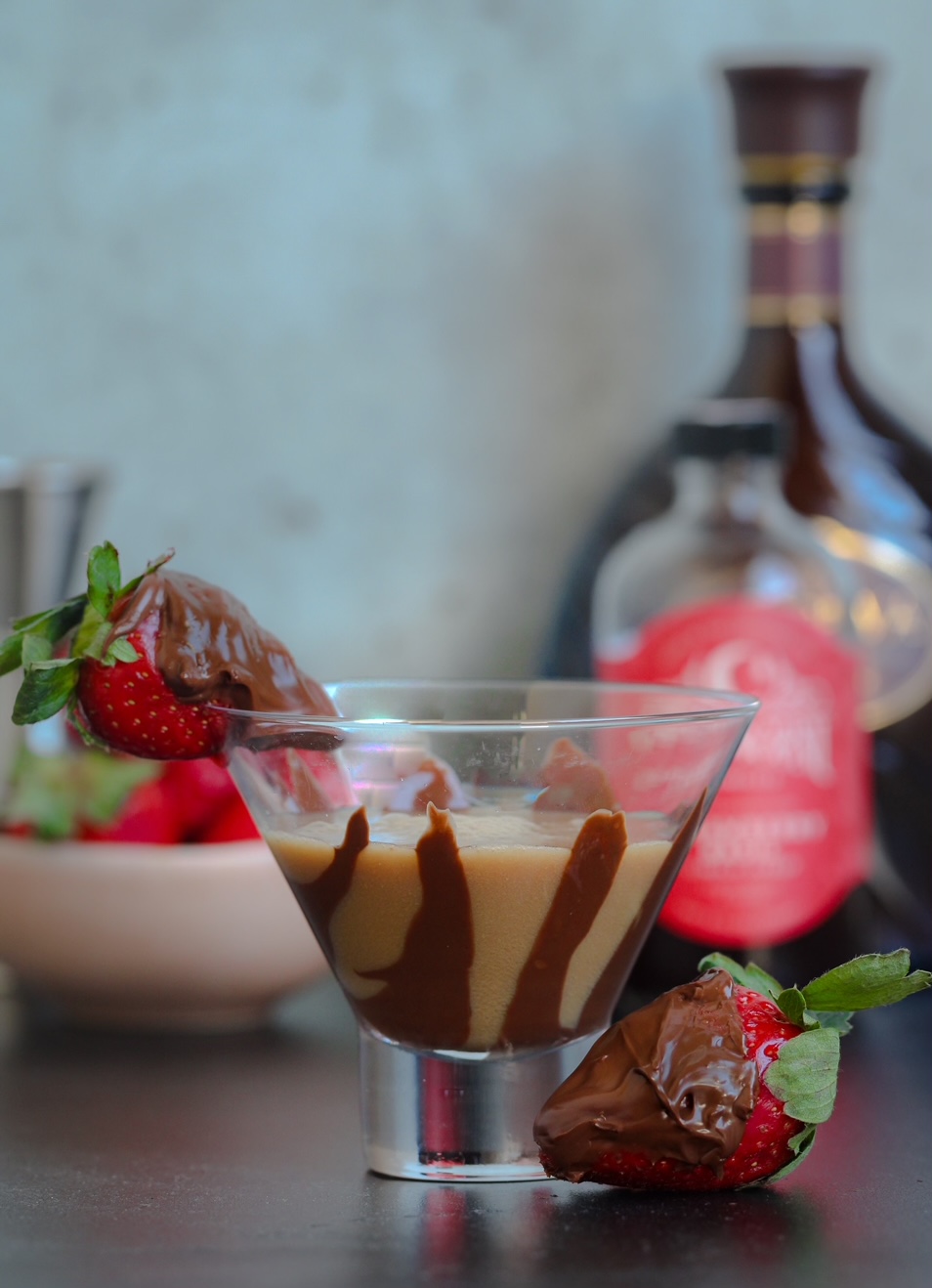 2 oz vodka
.5 oz Godiva chocolate liqueur
.5 oz Creme de Cacao
.5 oz Strawberry Basil Simple Syrup
We couldn't do a February blog post without at least one over-the-top martini that's a dessert all on its own. But for this one, you should obviously garnish it with a chocolate-covered strawberry, which is what it's inspired by! This is perfect as an after-dinner drink, a toast with your girlfriends for Galentine's Day, or just a scrumptious treat to yourself after a hard day! If you need it soon, just shake all the ingredients up in a shaker with ice and strain into a martini glass or coupe. If you have time, garnish this drink to high heaven! Add chocolate syrup to the glass, garnish it with chocolate curls, plop a chocolate-covered strawberry on the rim!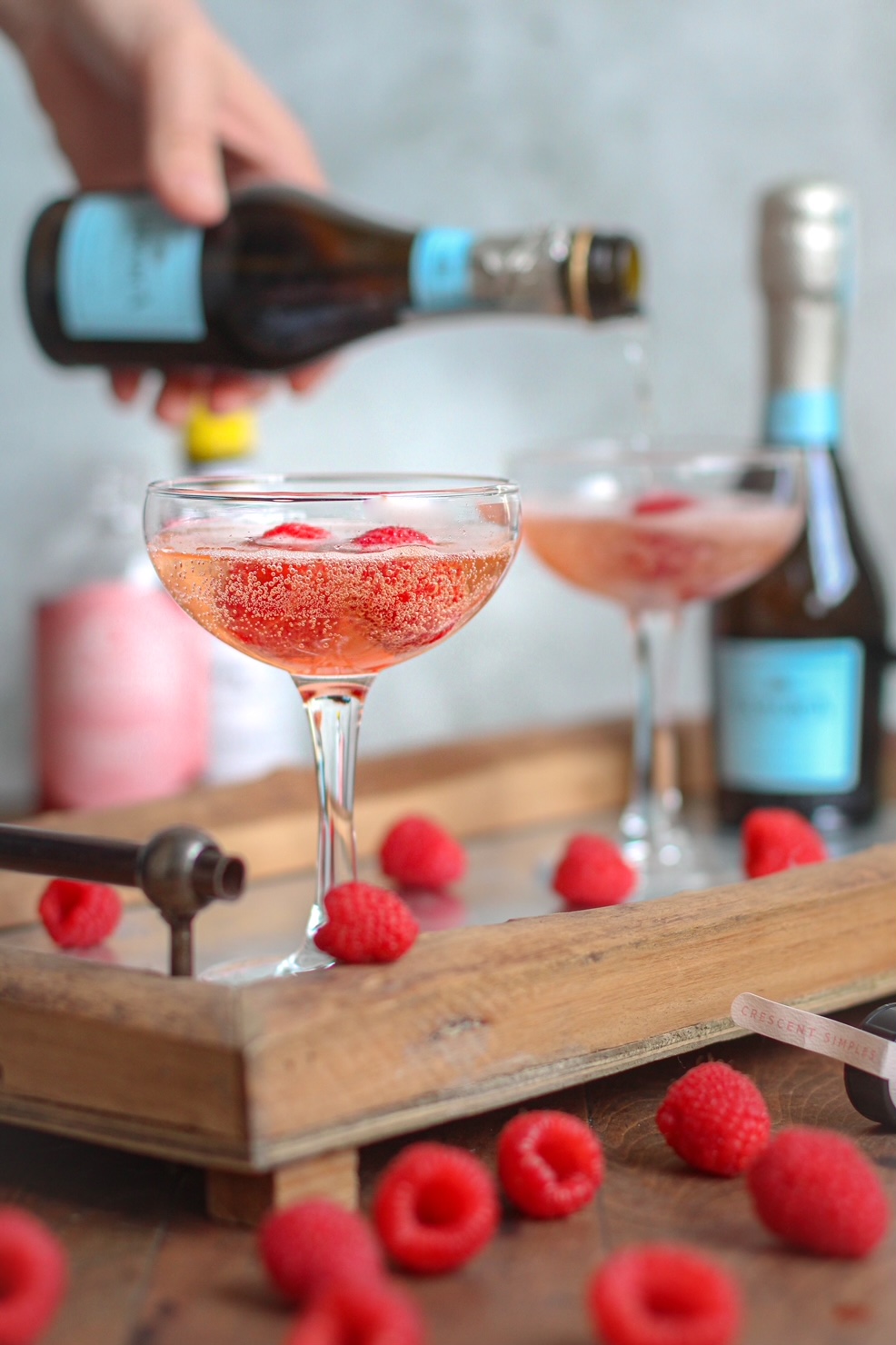 .5 oz Raspberry Rose Simple Syrup
Optional: 3 dashes Angostura bitters
Top with champagne or soda water
Last but not least, a simple but delicious sparkling cocktail. Our Raspberry Rose syrup is the perfect floral companion to champagne. It also makes for a beautiful pink drink! For the classic Champagne Cocktail vibe, add bitters. If you just want to keep it simple, feel free to skip them. For non-drinkers, Raspberry Rose in a coupe or champagne flute with soda water is gorgeous and tasty. Garnish with raspberries, rose petals, or a lemon twist.