What We're Drinking Now: July 2021
This month's cocktails are all about cooling down and feeling revitalized now that the full sticky heat of summer is upon us. A cool, bubbly refresher is what everyone needs right about now! We're start you off with a low ABV spritz that you can drink on repeat.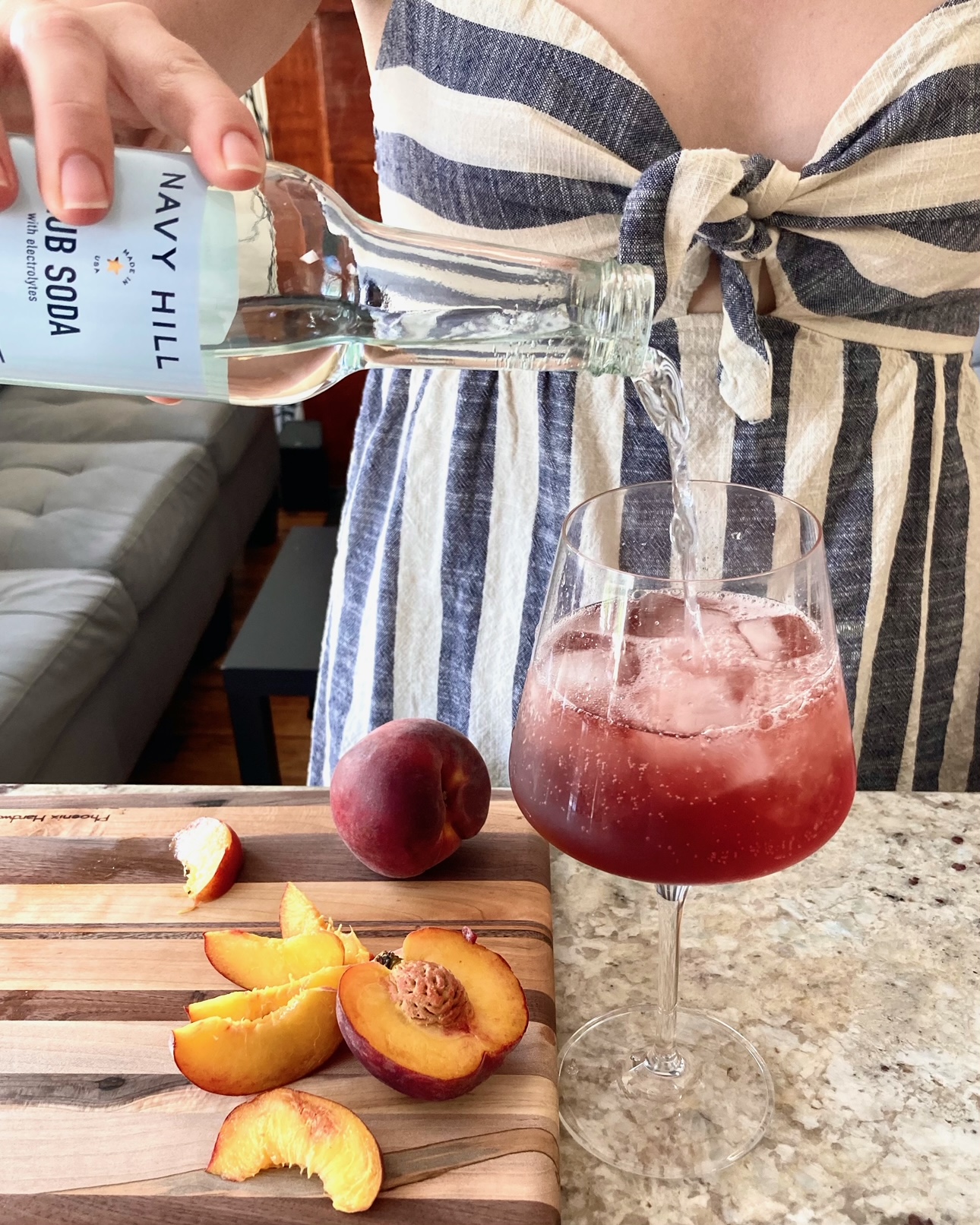 3 oz white wine of your choice (preferably something dry)
.25 oz Peach Hibiscus Crescent Simples
Top with soda water
The Peach Hibiscus Sparkler is really simple. Start with a nice large wine glass and pour your simple syrup in. Top with wine, then add soda to your desired fullness. Add some ice cubes and give a quick stir to mix your ingredients. If desired, add a few slice of fresh or frozen peach to the glass to make it similar to a Sangria! This is also delicious with any of our berry flavors.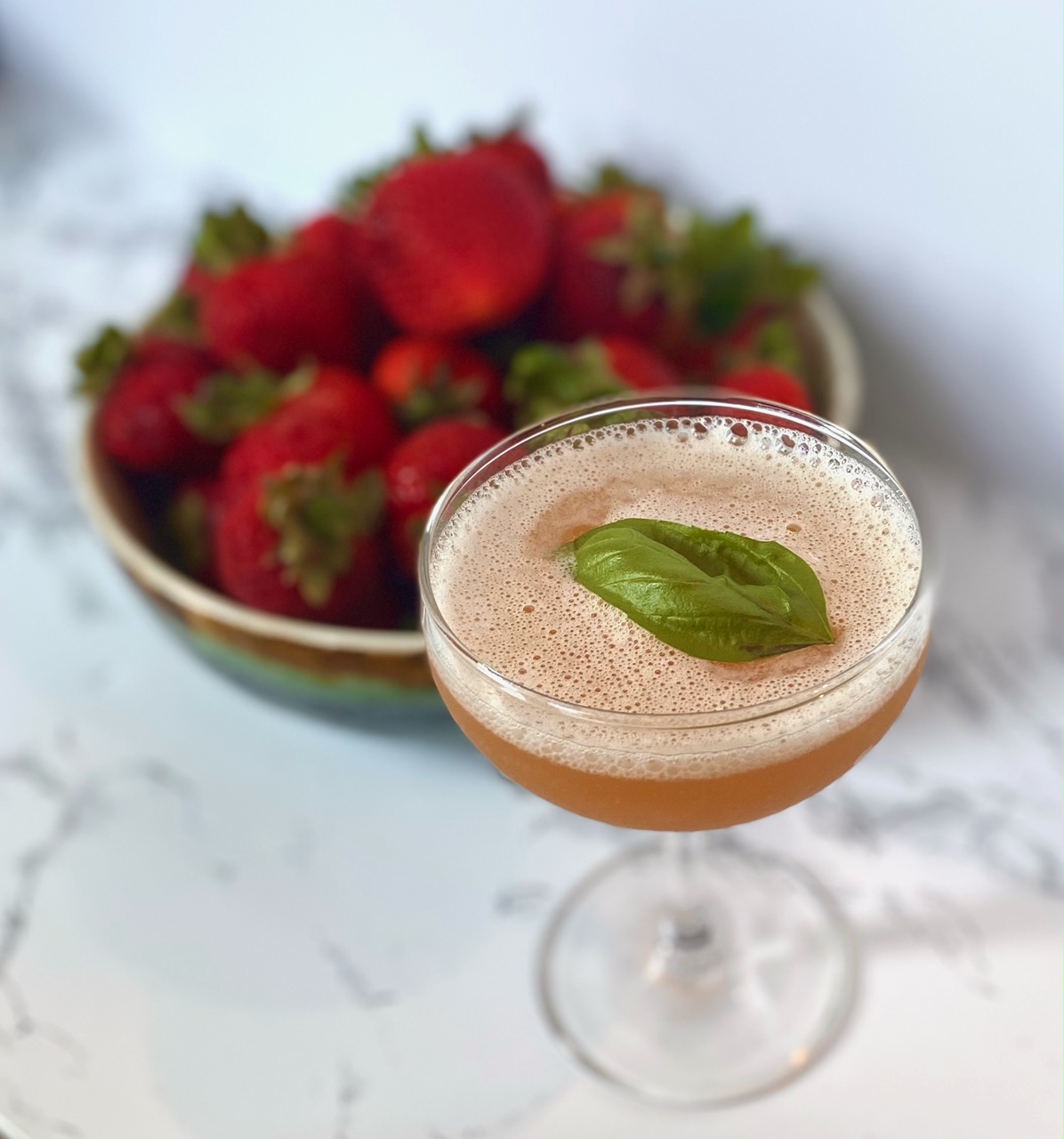 2 oz gin
.75 oz lime juice
.75 oz Strawberry Basil Crescent Simples
A gimlet or daiquiri is always a go-to when looking for something easy and refreshing. Just shake all your ingredients with ice and strain into a coupe. Garnish by floating a slice of a fresh strawberry, a basil leaf, or a lime wheel on top.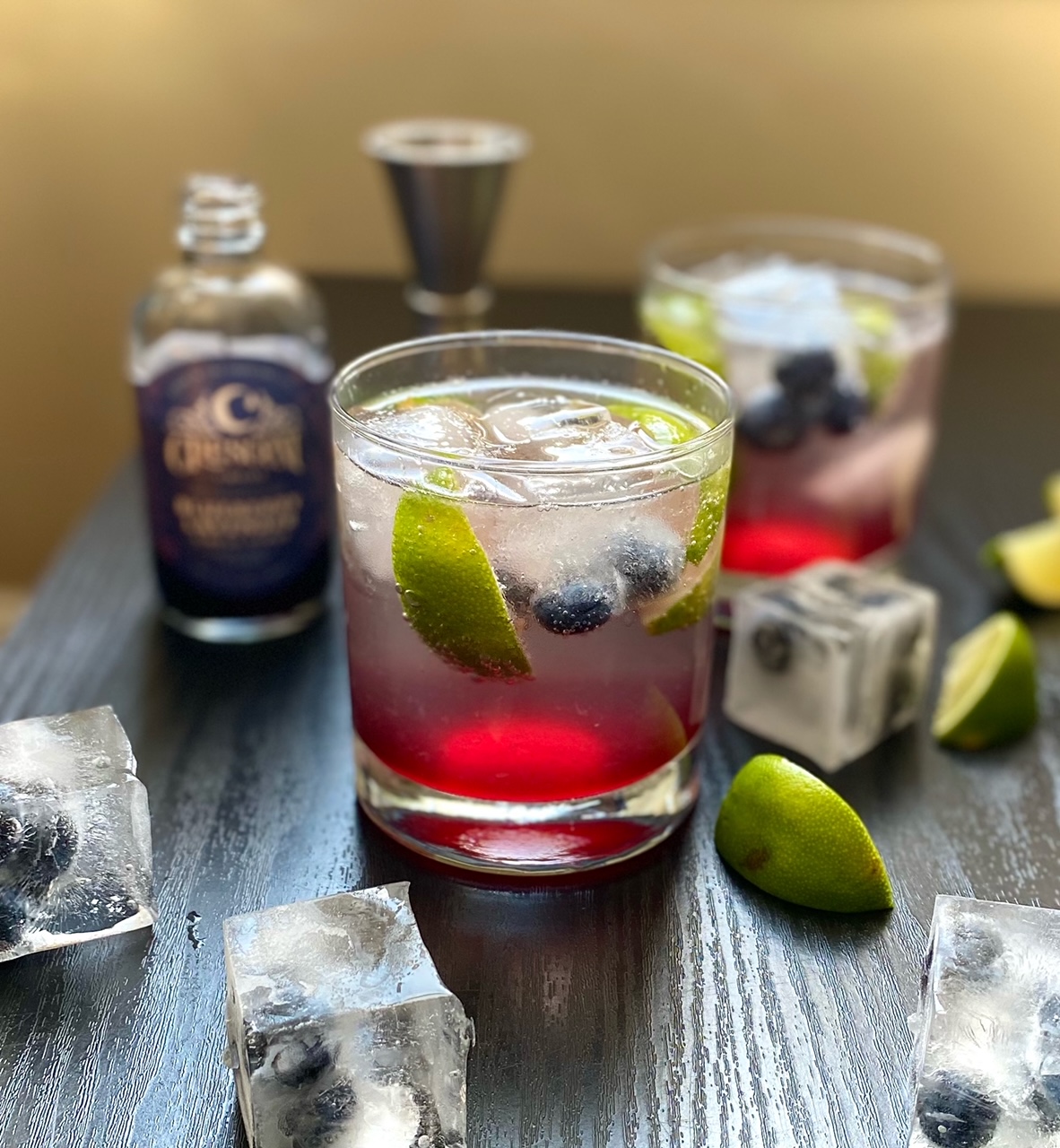 2 oz cachaca
1 lime, cut into wedges
.5 oz Blueberry Lavender Crescent Simples
This recipe is for a Caipirinha, which is one of Bill's favorite summertime drinks. We recommend making it with Leblon cachaca (which can be found at Richmond ABC stores, if you're local to us). You can make a version of this drink with light rum, but for the real taste definitely grab a bottle of cachaca. To make it, add all ingredients to a rocks glass and muddle the lime. Fill the glass with ice and give the drink a stir, then garnish with a lime wedge. We like to top ours with a little soda water, as well.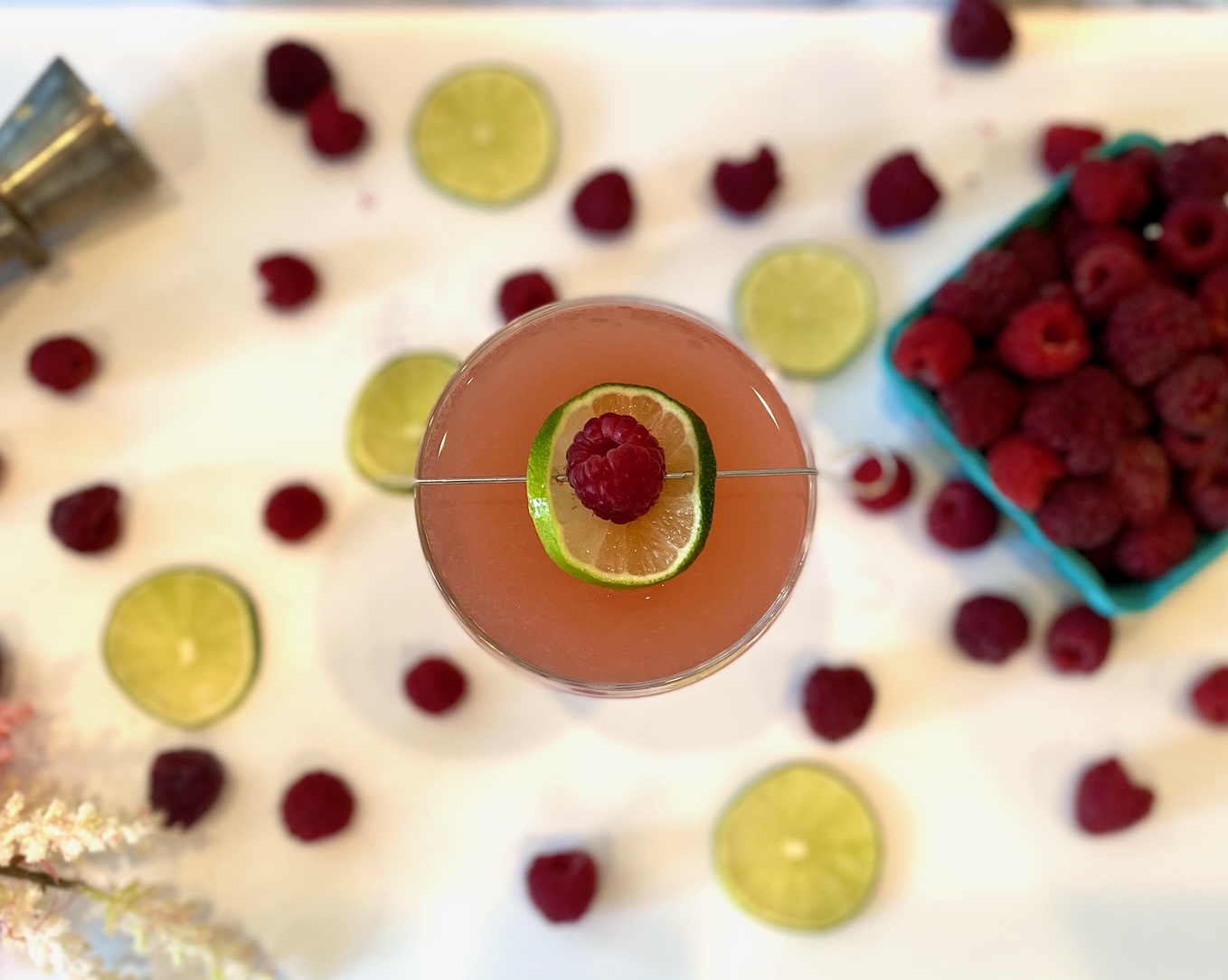 2 oz vodka
.5 oz cranberry juice
.5 oz Raspberry Rose Crescent Simples
.25 oz lime juice
This is a Raspberry Rose Cosmopolitan, made by substituting the triple sec in the traditional recipe for our Raspberry Rose syrup. Cranberry and raspberry have similar sweet-tart flavor profiles, so this is a match made in heaven. To make it, all ingredients to a shaker with ice and shake until very cold. To get the ice chips you normally look for in a martini, the shaker should be so frosted on the outside that you almost don't want to touch it anymore! Then strain into a chilled coupe (if you don't have any pre-chilled, just fill your coupe with ice and a little water while you're making the cocktail) and garnish with a lime wheel.