After a nice break in June to get some fun projects and events running smoothly, we're back this weekend with another What We're Drinking Now! We're super excited to share this month's recipes with you because we feel like they're really reflective of our vibe for this summer. They're perfect for beach weeks, cookouts, and Friday night happy hours on the front porch. We also got to work with Jordan Hanna of Wicked Lady for all our photographs, so if you love them, please check her out!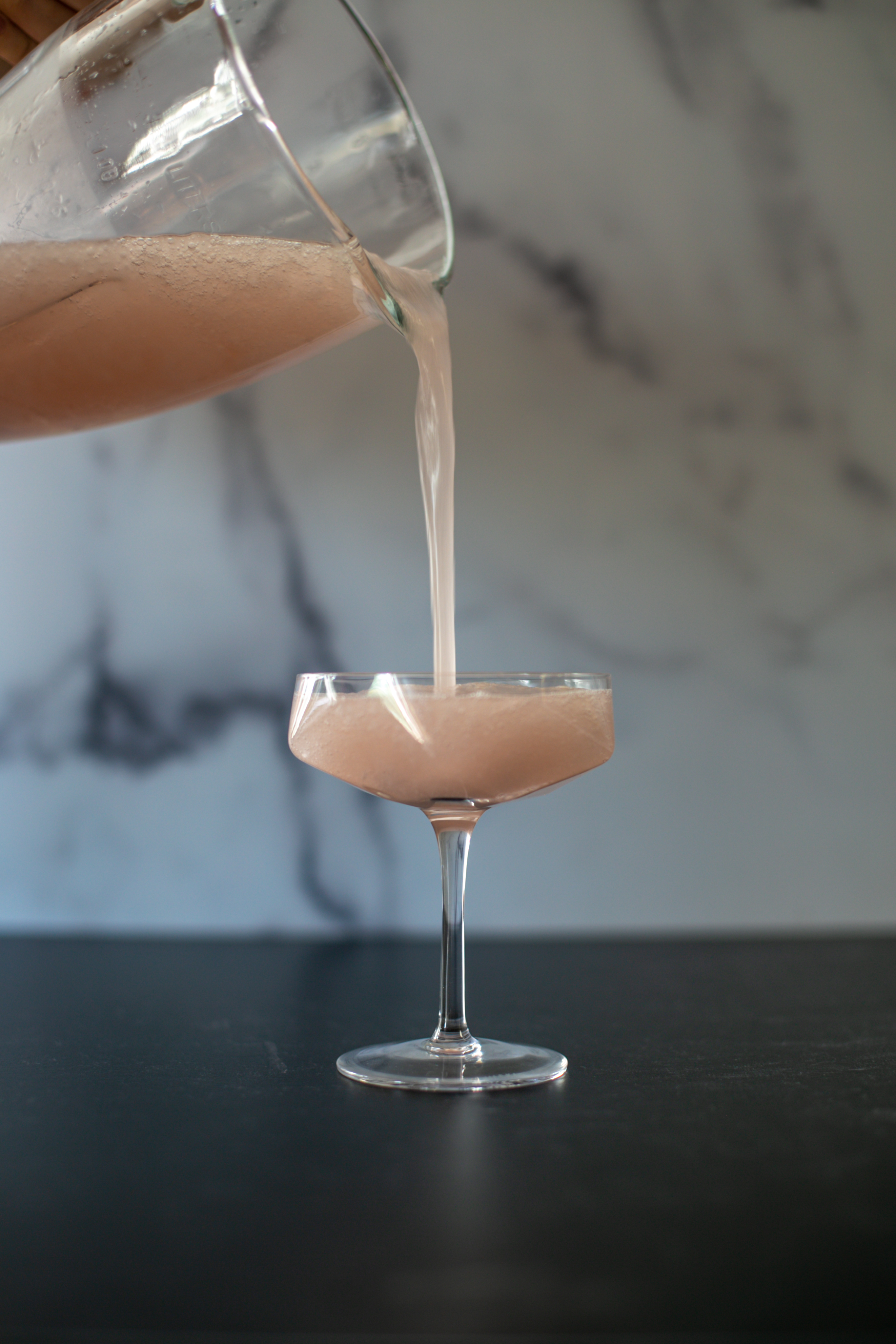 4 oz Rose
1 oz vodka
.5 oz Strawberry Basil Crescent Simples
1-2 handfuls ice cubes
It's just not summer without froze, so you know we had to make our own spin on it. We love our Strawberry Basil in froze because it really highlights the strawberry notes that can already be found in a lot of Roses. We've stiffened this one up a little bit with an ounce of vodka, but feel free to leave that out if you want to keep it light. To make it, just add all the ingredients to a blender! This recipe is great for sizing up -- just multiply it by however many servings you'd like to get.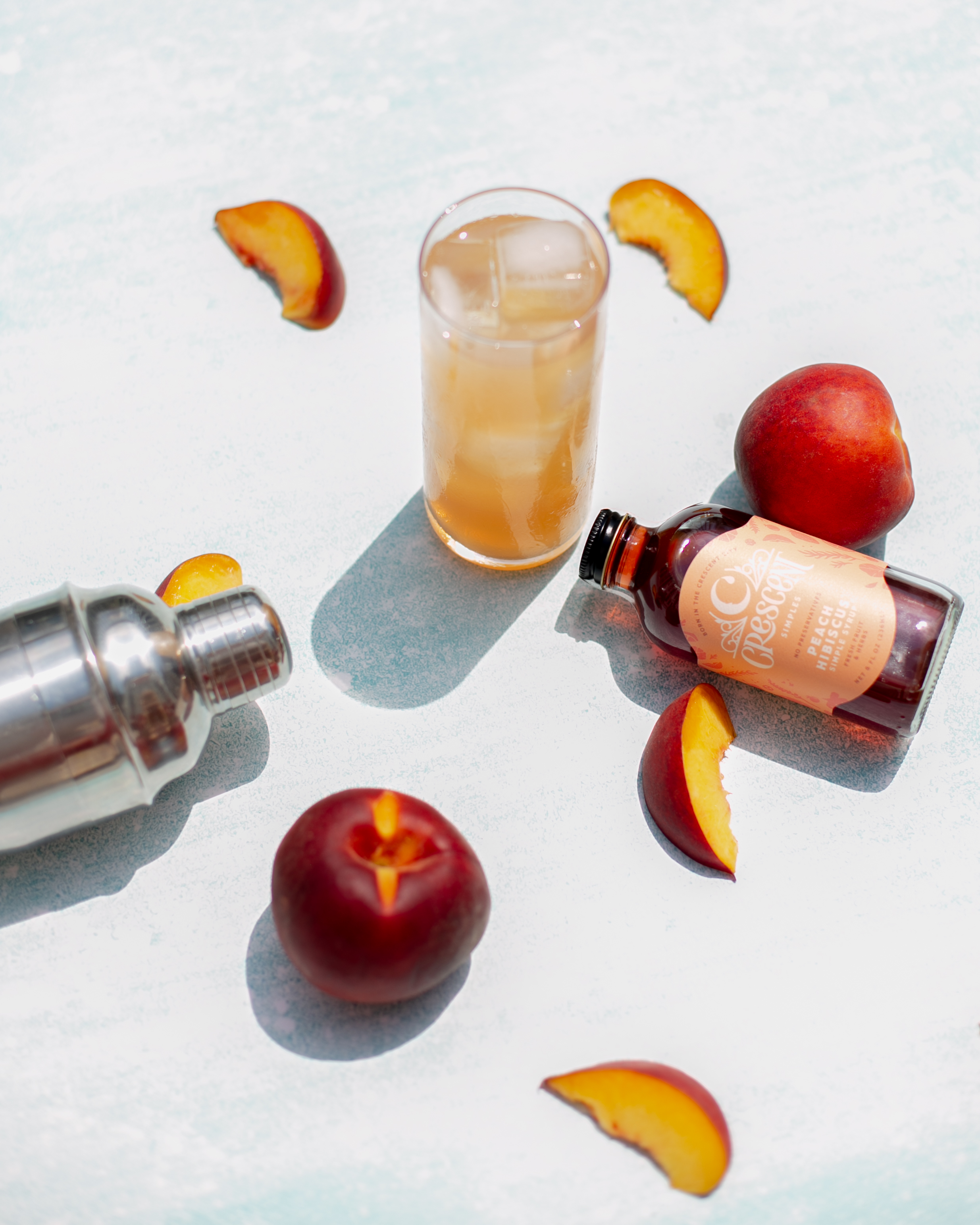 This drink doesn't even have a recipe because it's just so simple -- take your favorite unsweetened iced tea, and sweeten it with our Peach Hibiscus simple syrup. It's been less than two weeks since we released this year's round of Peach Hibiscus and we've already talked to so many of you at markets and events that are ready for this summertime treat! However, if you want to make this into more of a cocktail, we suggest adding:
2 oz dark rum
.75 oz lime juice
3 dashes Angostura bitters
To make it into a sort of Planter's Punch. Shake all your ingredients with ice and serve with fresh rocks in a Collins glass.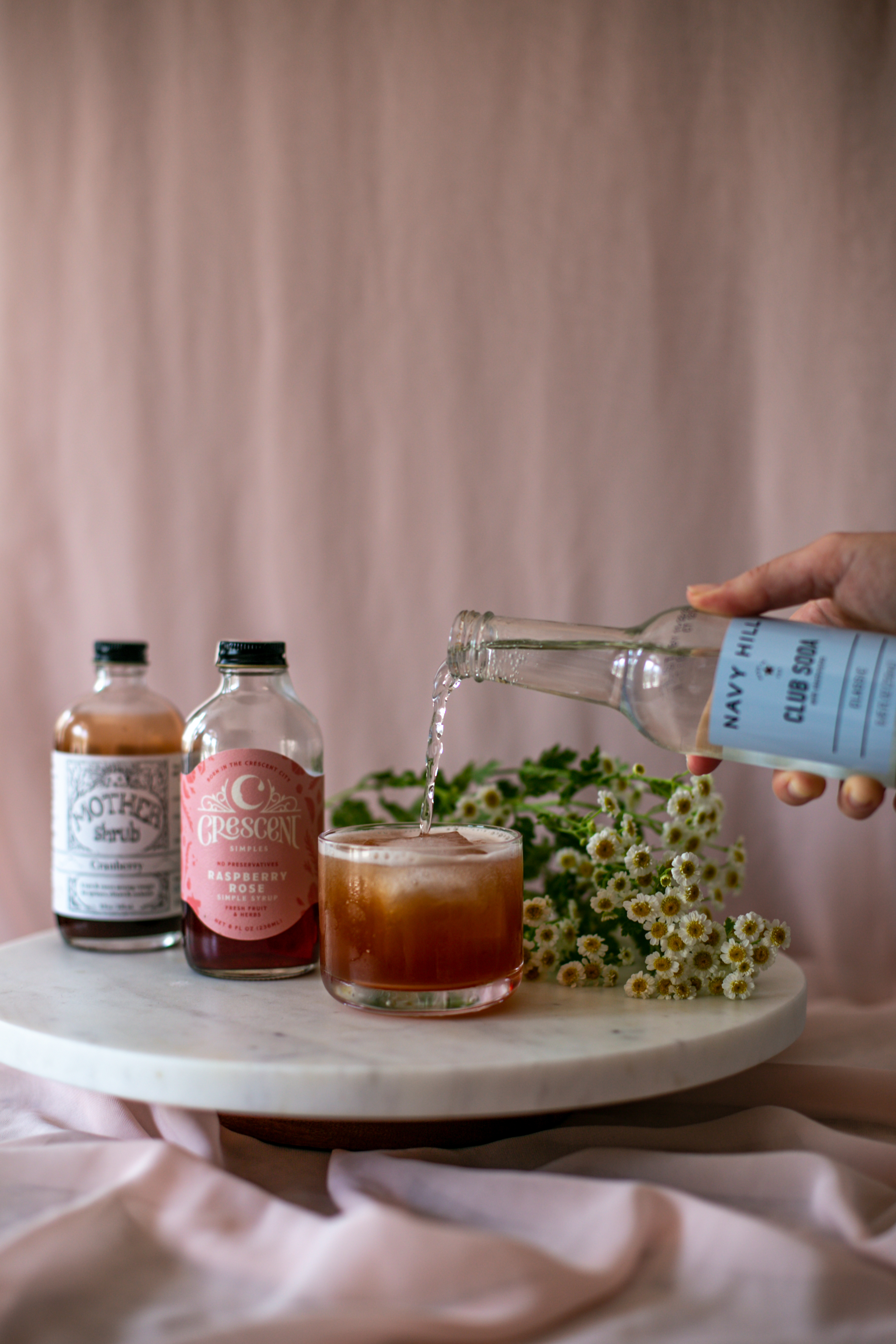 2 oz VSOP Cognac
.5 oz Raspberry Rose Crescent Simples
.5 oz Cranberry MOTHER shrub
Top with soda water
We based this cocktail off a classic recipe for the Roffignac. The Roffignac calls for VSOP Cognac, raspberry shrub, and soda water, and also has a history based in New Orleans! It's said to be named after a beloved Mayor of New Orleans, who either loved this particular drink or was honored with it for a particularly heroic deed. We knew we wanted to make our own riff, and it just so happens we're good friends with a shrub maker. We love the tart-sweet combo of our Raspberry Rose simple syrup and the Cranberry MOTHER shrub. To make it, shake the Cognac, simple syrup, and shrub in a shaker with ice. Strain into a rocks glass with fresh ice and top with soda water, then stir to combine.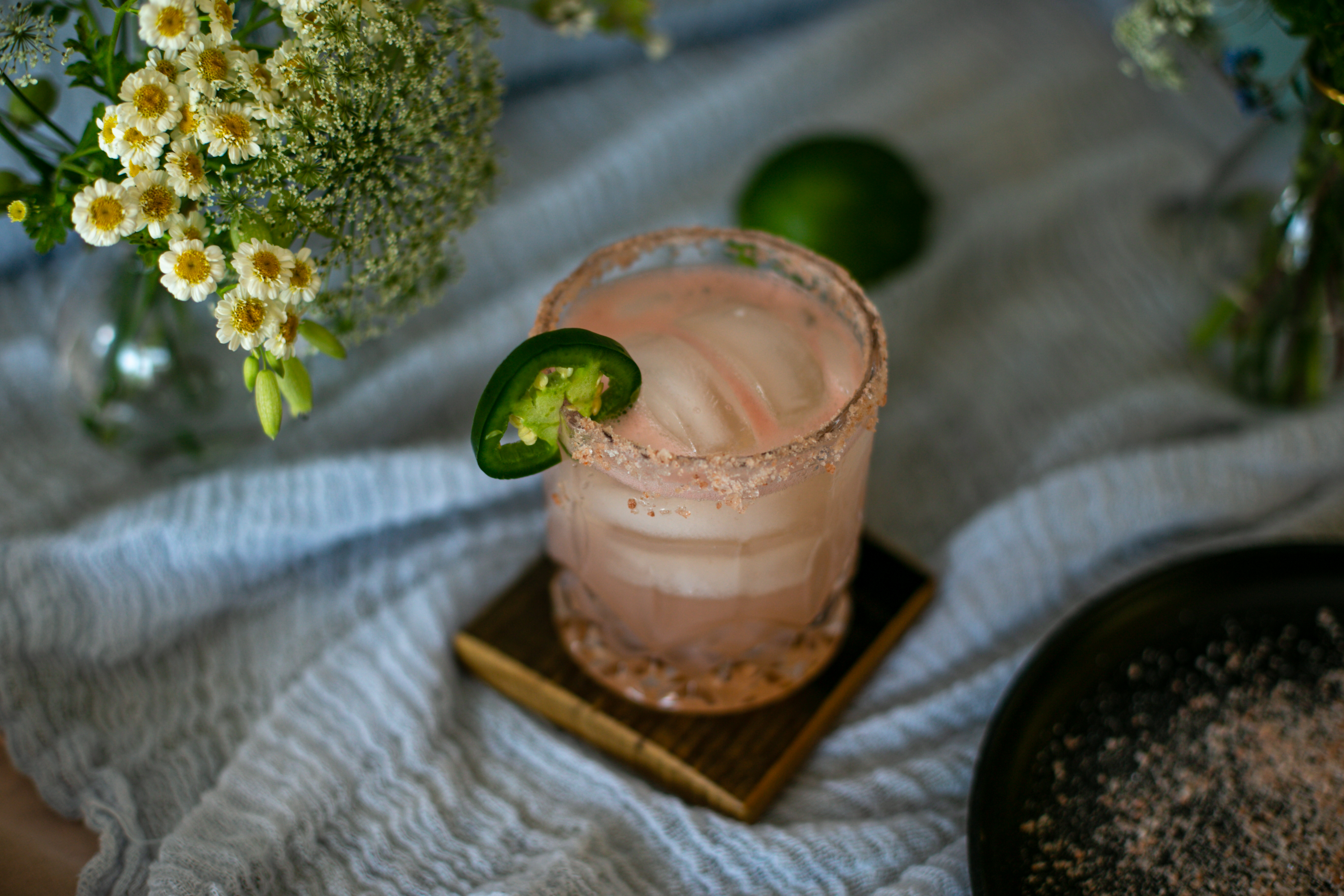 2 oz tequila
1 oz lime juice
.5 oz watermelon juice
.5 oz Lime Jalapeno Crescent Simples
Yes, you read that right: this month we're serving you up a Spicy Watermelon Margarita. It's just as delicious as you dream it will be. It also has a gorgeous pink hue, so we highly recommend going out and finding some Himalayan pink salt to rim your glass with. Start with an empty rocks glass and use a wedge of lime to coat the rim with lime juice. Dip it into a plate of salt and make sure it's sufficiently coated. Add all ingredients to a shaker with ice and shake until cold, then strain into the rimmed glass. Add fresh ice and garnish with a jalapeno slice. The ultimate taste of summer!