What We're Drinking Now: June 2021
Y'all. Do we have a lineup for you this month.
Bill and I are really getting into the swing of creating these monthly menus. We're bringing in other Virginia products and getting inspired by the fruit that's in season. June is a big berry month so we went berry heavy on these recipes. If you follow us on Instagram you know we used all local strawberries in our Strawberry Basil batches throughout May, so by the beginning of June anywhere you source our syrup from should have the Virginia berry Strawberry Basil batches! Get them while they're around, because strawberry season got cut short this year. Plus, we have recipes with Blackberry Vanilla and Blueberry Lavender, so without further ado...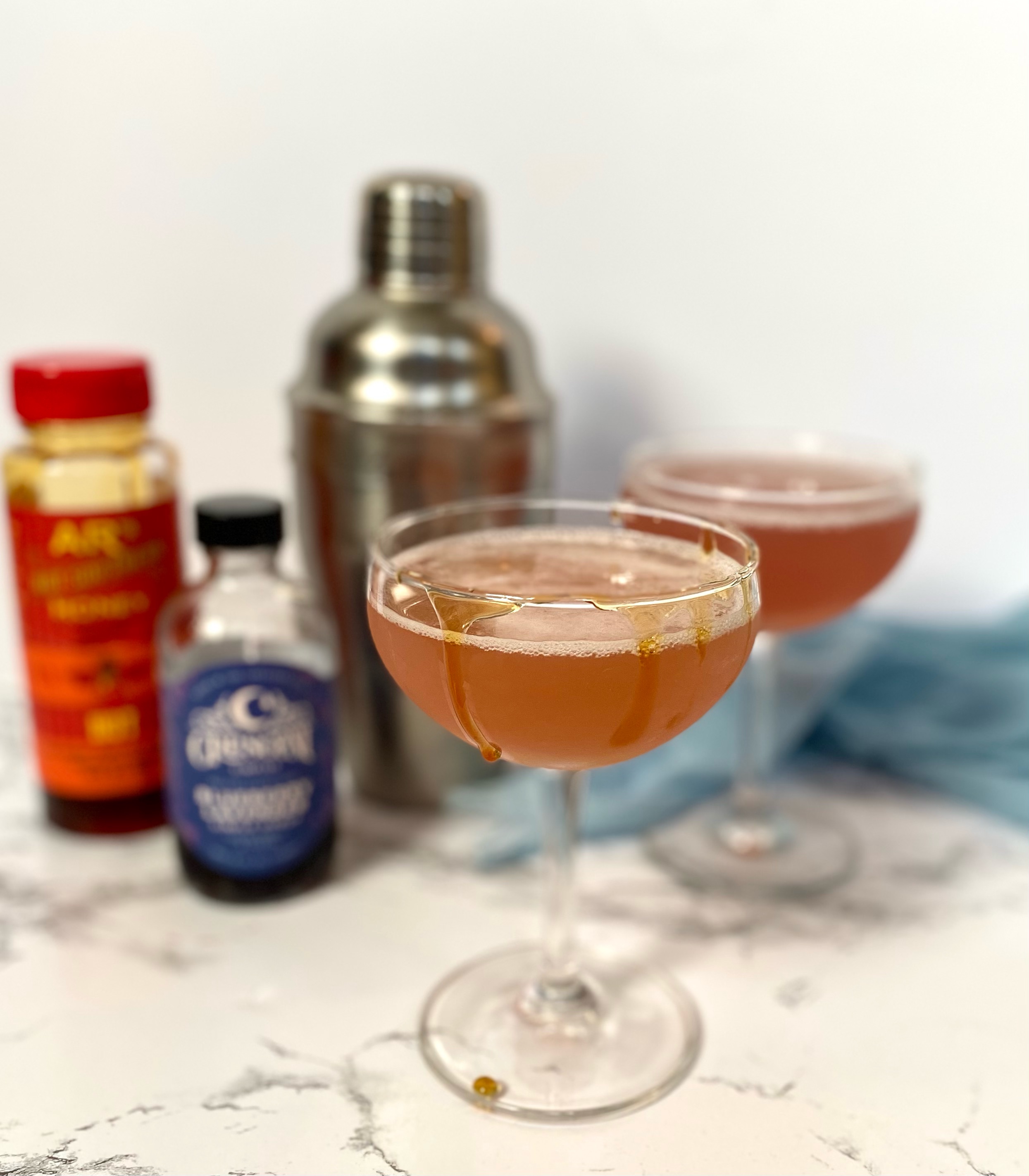 2 oz gin
1 oz lemon juice
.5 oz Blueberry Lavender Crescent Simples
.5 oz AR's Hot Southern Honey
You read that right. It's a Spicy Blueberry Lavender Bee's Knees. Ames Russell, the creator of AR's Hot Southern Honey, is Richmond-based, so you know we always have at least one bottle of his honey in our house. We love the Bourbon Barrel Aged Hot Honey, but for this drink we prefer the original Hot. To make sure this cocktail mixes properly, try to squeeze the honey directly into the bottom of your shaker. Then add the rest of your ingredients, a few ice cubes, and shake, hard, to make sure that honey is getting mixed in! Strain into a coupe with an optional hot honey rim (for those who like it extra sweet and spicy) and a lemon wheel.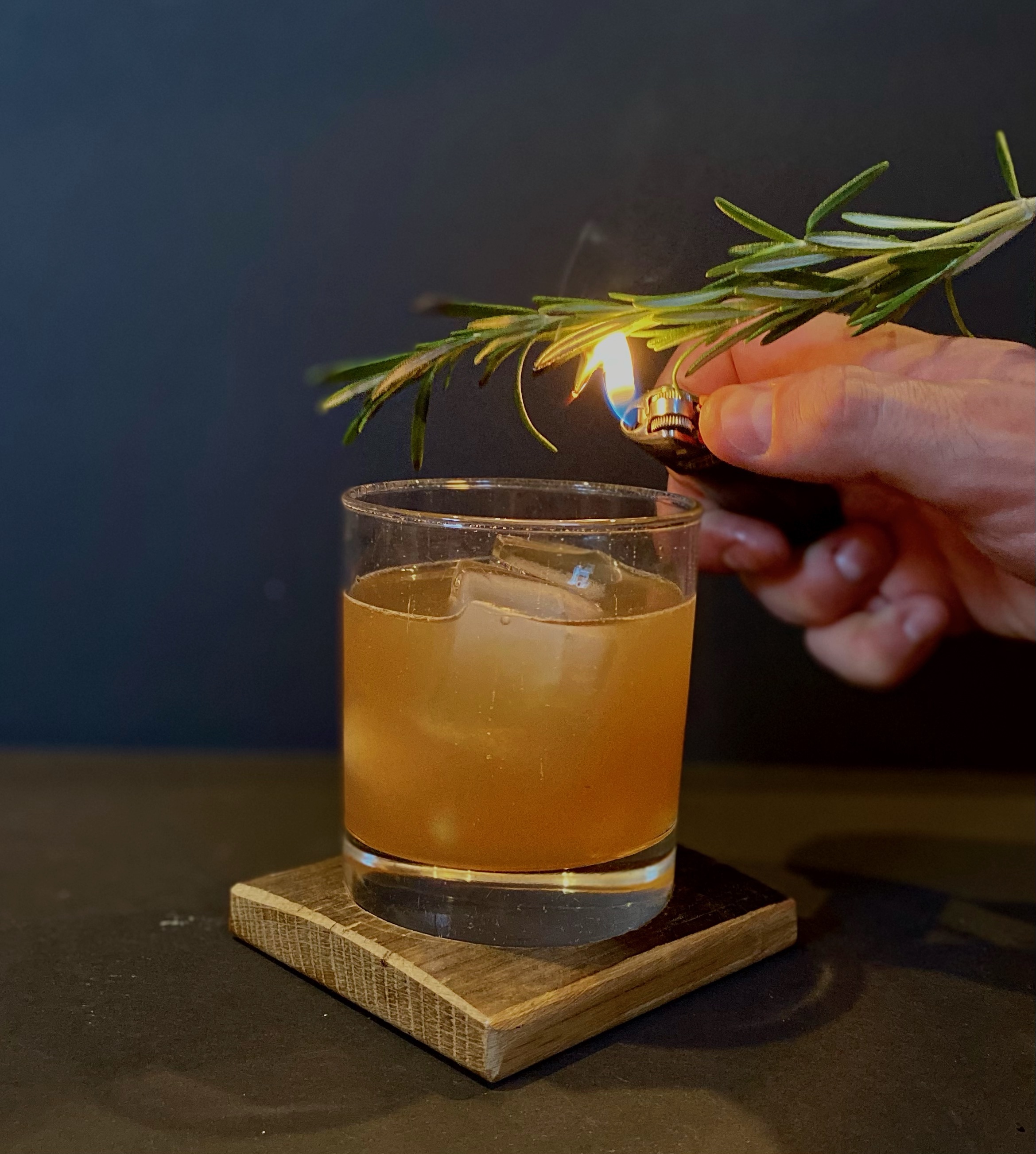 2 oz whiskey
.75 oz lemon juice
.75 oz Grapefruit Rosemary Crescent Simples
3 dashes orange bitters
Keep your whiskey sours bright and citrusy this summer with some orange bitters and grapefruit simple syrup. If you're feeling froggy, you can even add an egg white! For this recipe, add all ingredients to a shaker with ice and shake until cold. Strain into a rocks glass, add ice, and garnish with a rosemary sprig (give it a little toast for some added smoky flavor!).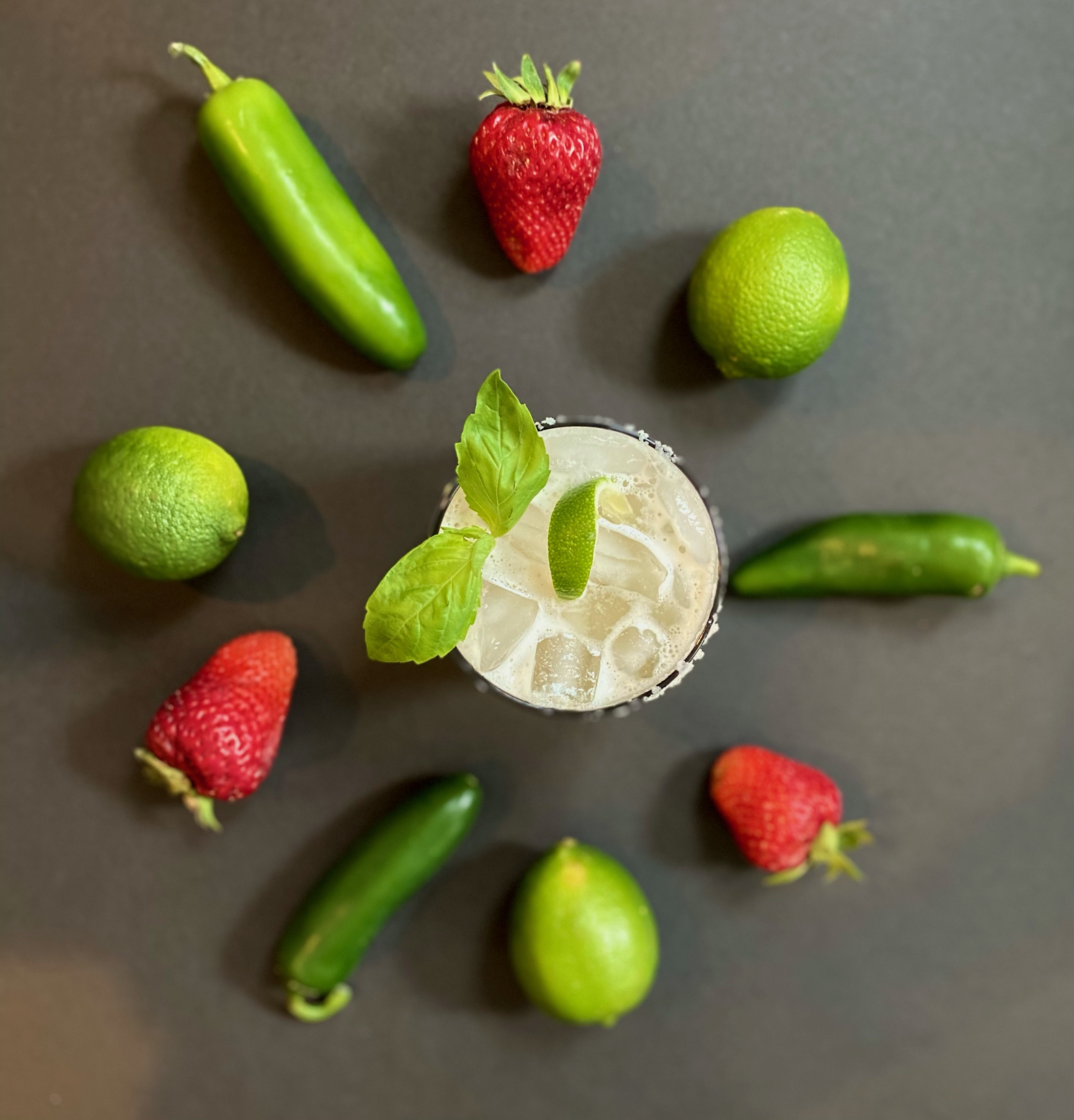 2 oz mezcal
1 oz lime juice
.5 oz Lime Jalapeno Crescent Simples
.5 oz Strawberry Basil Crescent Simples
.25 oz orange liqueur
This is the absolute best margarita I've ever had. It's how I drink them when I make them at home and can have them exactly as I want them. And I know a good margarita, because they're one of my favorite drinks. I've tasted them all over the city. Now you won't have to, because this is THE ONE. Start by filling a plate with salt. Run a lime wedge around half of a rocks glass rim. Dip it into the plate of salt. Add all the ingredients to a shaker with ice and shake until extra cold, then strain into your rocks glass and add ice. Garnish with a basil sprig and a lime wheel.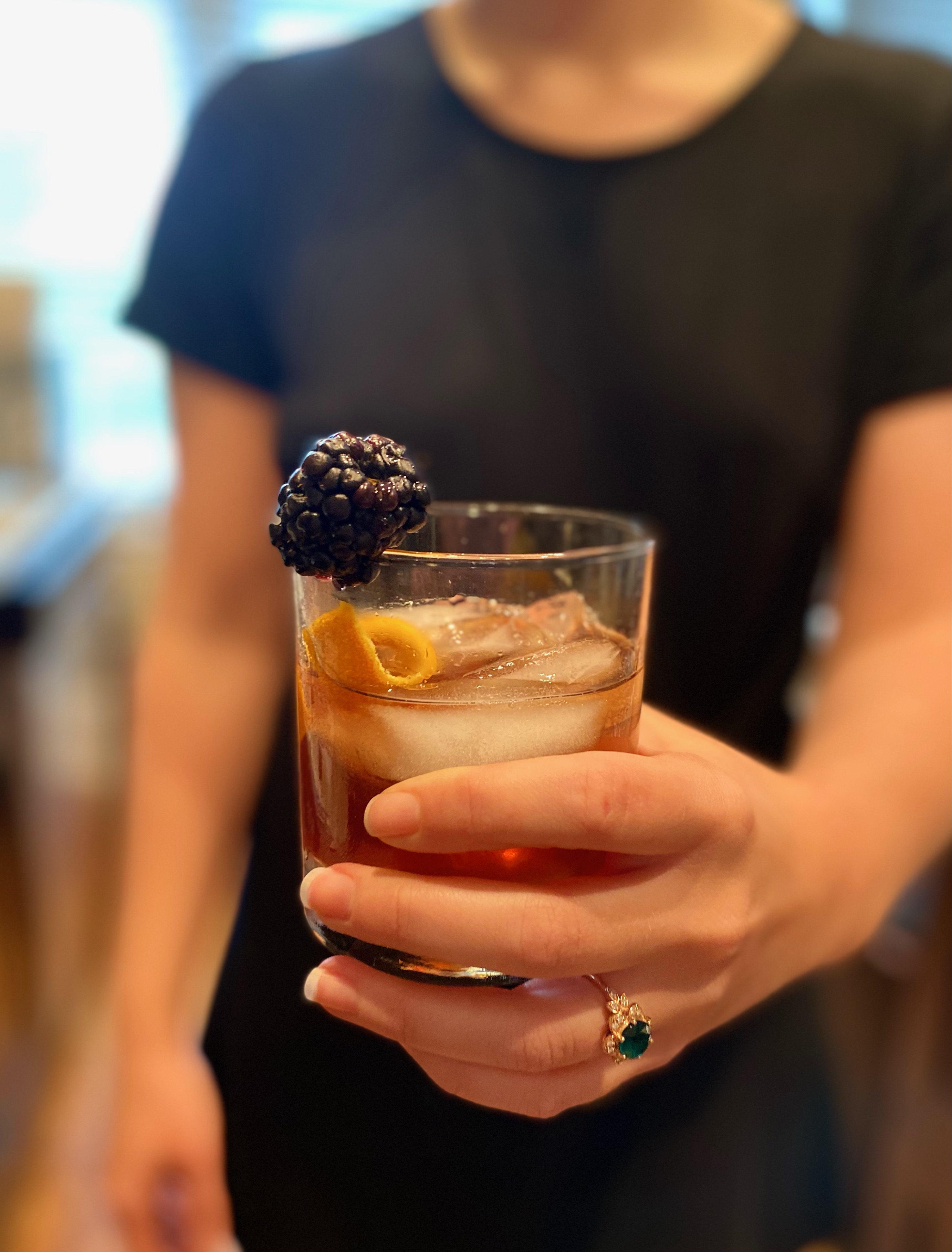 2 oz bourbon
.5 oz Blackberry Vanilla Crescent Simples
5 dashes Artemisia Quercus Oak Bitters
Artemisia Bitters are made in Northwestern Virginia at Artemisia Farm & Vineyard. There are four diverse, delicious flavors, but we've really been digging the Oak Bitters for our Old Fashioneds. They pair perfectly with our Blackberry Vanilla syrup for a smoky, woodsy finish. This cocktail should be enjoyed on a summer night, when it cools down, next to a bonfire, with some friends. Use one large ice cube in a rocks glass for this, then dash your bitters on it, add the syrup, and add the bourbon. Give it a stir with a barspoon and garnish with a Luxardo cherry.