What We're Drinking Now: May 2021
We're in full-on Springtime mode with a line up of refreshing, light, fruity cocktails to drink this month! Light liquors and lots of citrus is the way to go as we head into porch-sippin' season. To start, one of the most refreshing beverages: a Blueberry Lavender Mojito.
2 oz Light Rum
1 oz lime juice
.75 oz Blueberry Lavender Crescent Simples
6-8 fresh mint leaves
Put the mint leaves, lime juice, and simple syrup into a Collins glass. Gently muddle the mint -- you want to express the herb's oils, not crush them into a pulp. When herb leaves rip they can start to have a bitter taste, so you want a light hand for this. Add the rum, then ice, and top with soda water. Toss the cocktail into the bottom of your shaker and gently pour it back into the glass, using a bar spoon to help the mint and ice pour in easily. We garnished with lots of fresh blueberries.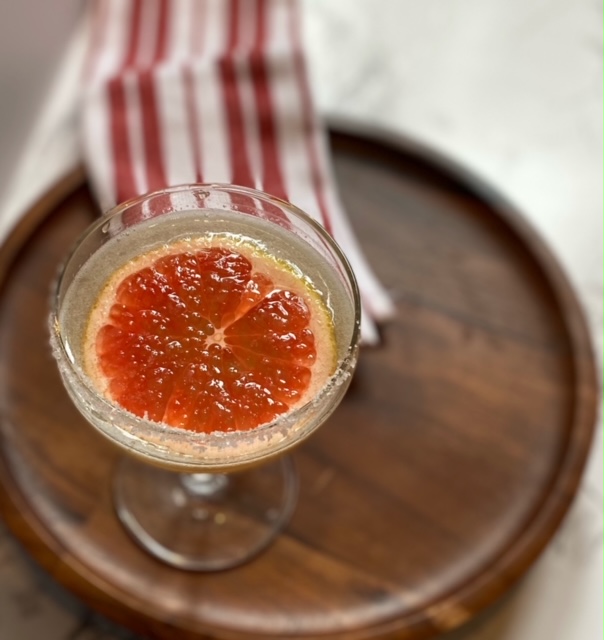 Warmer weather makes us crave tacos on a patio. While we love a good Margarita, sometimes we want to switch up our food and beverage pairings! That's where this delicious Paloma comes into play. Smoky Mezcal, tart, juicy grapefruit...you want one already, right?
2 oz Mezcal
1 oz lime juice
.75 oz Grapefruit Rosemary Crescent Simples
.5 oz fresh squeezed grapefruit juice
A salt rim is completely optional with this cocktail. We opted for a half rim here. If you want one, run a grapefruit wedge around the rim of your coupe and dip it into a plate of salt. Add all your ingredients to a shaker with ice and shake until cold, then strain into your coupe. Garnish with a beautiful, juicy grapefruit wheel.
If you live in Richmond and didn't get the Blackberry Smash from Cirrus this winter, did you really live in Richmond? We tease, but the cocktail was a huge hit. If you want to create a similar tasting cocktail at home, we suggest this Blackberry Lime Cooler.
2 oz Vodka
1 oz lime juice
.75 oz Blackberry Vanilla Crescent Simples
Add all ingredients to a shaker with ice and shake until cold. Strain into a Collins glass, top with soda water, and repeat the same procedure as the mojito -- toss into the bottom of your shaker, then pour back into your Collins glass. We like the aroma of dried citrus on top of this cocktail, and it's easy to make. Cut any citrus you'd like into wheels, lay them out on a rack on top of a baking sheet, then bake in the oven at 200 degrees until they're completely dry. This can take all day, so pick a time when someone will always be home, but it will make your house smell like heaven. You'll know they're done when the inside isn't at all sticky or moist to the touch. Once finished, store in a sealed mason jar. They make for a great bar display!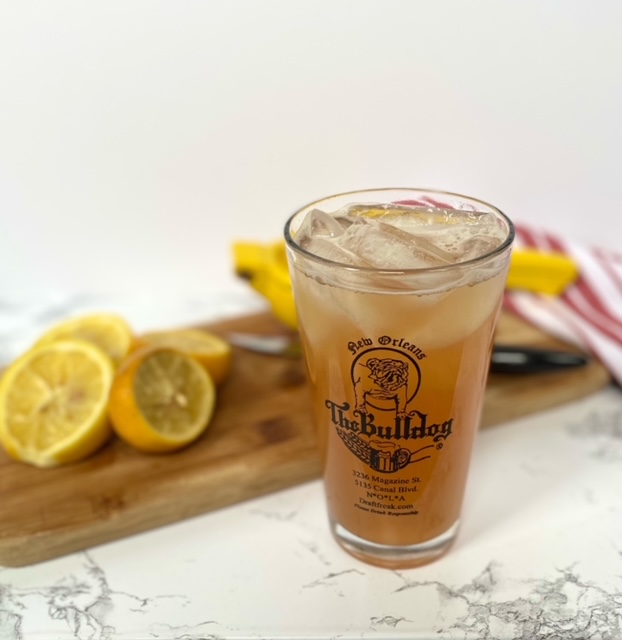 Once the weather gets hot, it's absolutely necessary to have a good homemade lemonade recipe on hand. We made this with our Raspberry Rose syrup and it was delicious. We're just going to give you directions to make the lemonade, so this is a recipe perfect for the whole family! But if you want to spike it, we recommend vodka or gin.
4 oz water
3 oz fresh squeezed lemon juice (the juice from about 2 lemons)
1.5 oz Raspberry Rose Crescent Simples
This recipe makes enough for one pint glass of lemonade with ice. It can easily be sized up as needed. We like to shake ours with ice before serving to get it extra cold for that thirst-quenching we're looking for, but you can just throw all the ingredients into a glass and give it a good stir with a spoon if you'd like. The wonder of a simple syrup is it doesn't need to dissolve! We love Raspberry Rose with this, but Strawberry Basil and Blueberry Lavender also work deliciously.