If you live in Virginia, you'll know the weather this spring has been erratic to say the least. We've had snow and 80 degree days in the same week! But when we were putting together our blog for this month, we decided to imagine (and hopefully manifest??) a beautiful May where we all want to be outside in the sunshine all day long. These cocktails will bring you to that place, even if the weather outside isn't cooperating!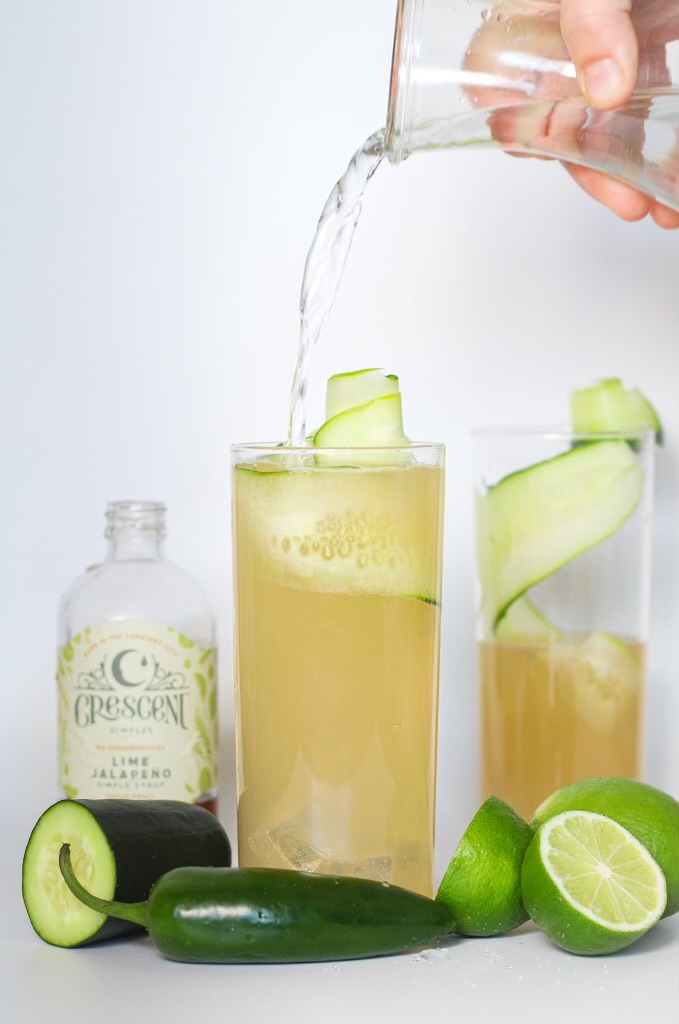 1 oz lime juice
.75 oz Lime Jalapeno Crescent Simples
6 cucumber slices
Top with soda water
Who doesn't love the sound of a spicy cucumber limeade on a hot day?! To make it, add your cucumber slices, syrup, and lime juice to the bottom of a Collins glass, muddle lightly, and top with soda water. Give it a whirl with a barspoon to properly mix. If you like your drinks extra spicy, cut up some jalapeno slices and drop them in before muddling. This limeade is also delicious when spiked with vodka or gin!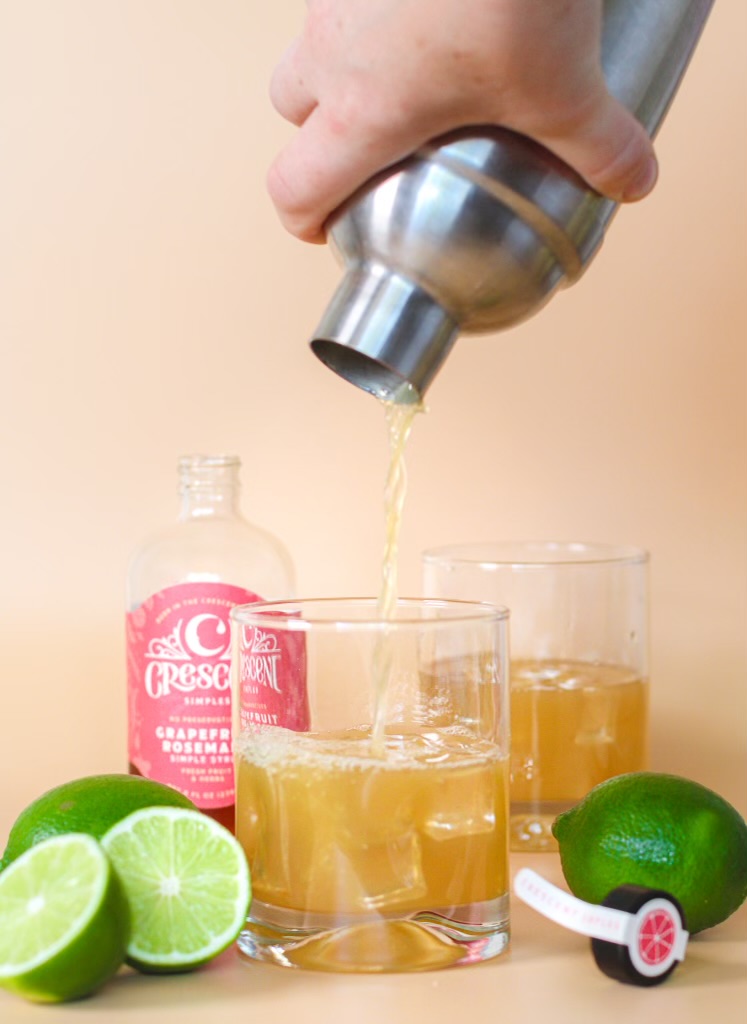 1 oz reposado tequila
1 oz gold rum
.5 oz pineapple juice
.5 oz lime juice
.5 oz Grapefruit Rosemary Crescent Simples
Our chiropractor recently asked us for recipes with reposado tequila, so we're including this spin on an Acapulco for him. An Acapulco typically calls for pink grapefruit juice, which we've replaced with our Grapefruit Rosemary syrup in this recipe. All you have to do is add all your ingredients to a shaker with ice, shake until cold, and strain into a rocks glass with fresh ice. Garnish with a grapefruit slice or a pineapple leaf if you're feeling fancy!
2 oz gin
.75 oz lemon juice
.5 oz Luxardo maraschino liqueur
.5 oz Blueberry Lavender Crescent Simples
I am honestly shocked that this is the first time we have thought of posting a spin on an Aviation. The Aviation is a classic cocktail typically made with Creme de Violette, which is made from violet flowers and has a sweet, floral flavor. Very similar in profile to our Blueberry Lavender syrup! To make this version, just add all your ingredients to a cocktail shaker, shake until cold, and strain into a coupe. Garnish with fresh blueberries, lavender, or a lemon wheel.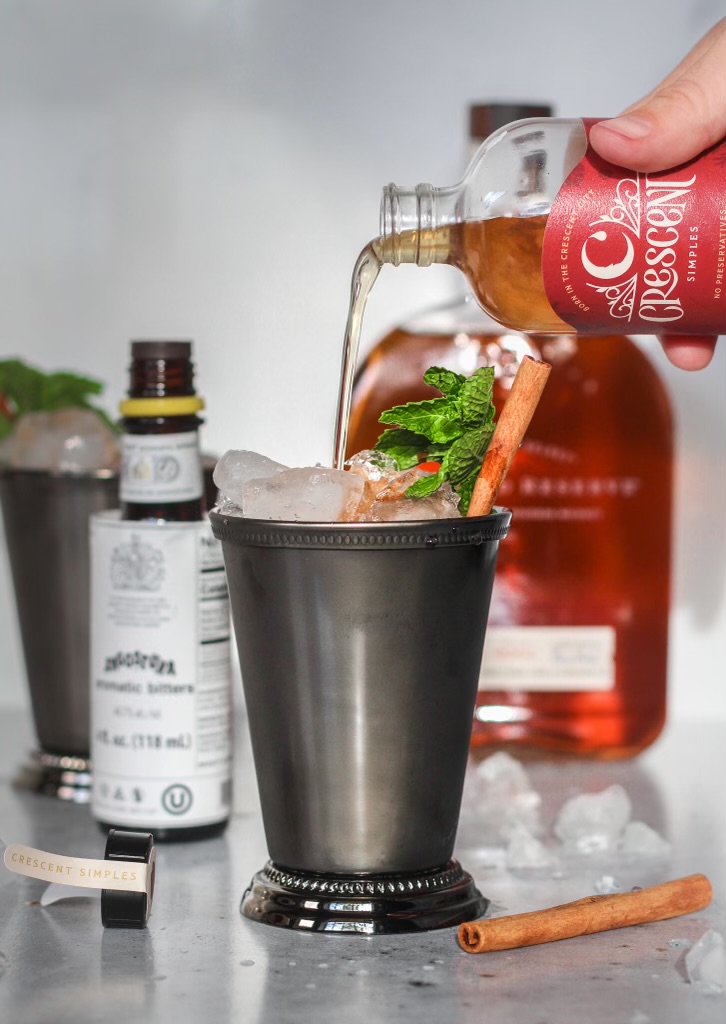 2 oz Woodford Reserve
.5 oz Apple Spice Crescent Simples
8 mint leaves
(Optional) Top with soda
Last but certainly not least, May always requires a Mint Julep recipe in preparation for the Kentucky Derby on May 7th! And you know we had to make it with Woodford Reserve, the official bourbon of the Kentucky Derby. If you're a real derby fan you'll already have your special edition bottle ready to make this cocktail with. We love almost all of our syrups in a Mint Julep (with the exception of Lime Jalapeno, but if that's your thing, you do you!), but it's especially delicious with our Apple Spice syrup. Build it by adding 8 mint leaves to the bottom of a julep tin along with your simple syrup. Muddle lightly, just to express the flavors of the mint. Add the 2 ounces of Woodford Reserve, top with crushed ice, an optional splash of soda, and swirl with your barspoon to mix. Add additional crushed ice to create a dome on the top of the cocktail and dash a few drops of Angostura bitters on the top. Garnish with a big beautiful sprig of fresh mint.