For November's drinks, we leaned allll the way into comfy, cozy fall. And then threw one wild card in. We included one tiki drink in our fall recipes because we're excited for tiki Christmas pop-ups like Miracle and Sippin' Santa! If you live in Richmond (or just Virginia -- it's worth a special trip), definitely don't miss Miracle on Cary Street at The Jasper when it starts up in December. Meanwhile, here's what we'll be sippin' on all month...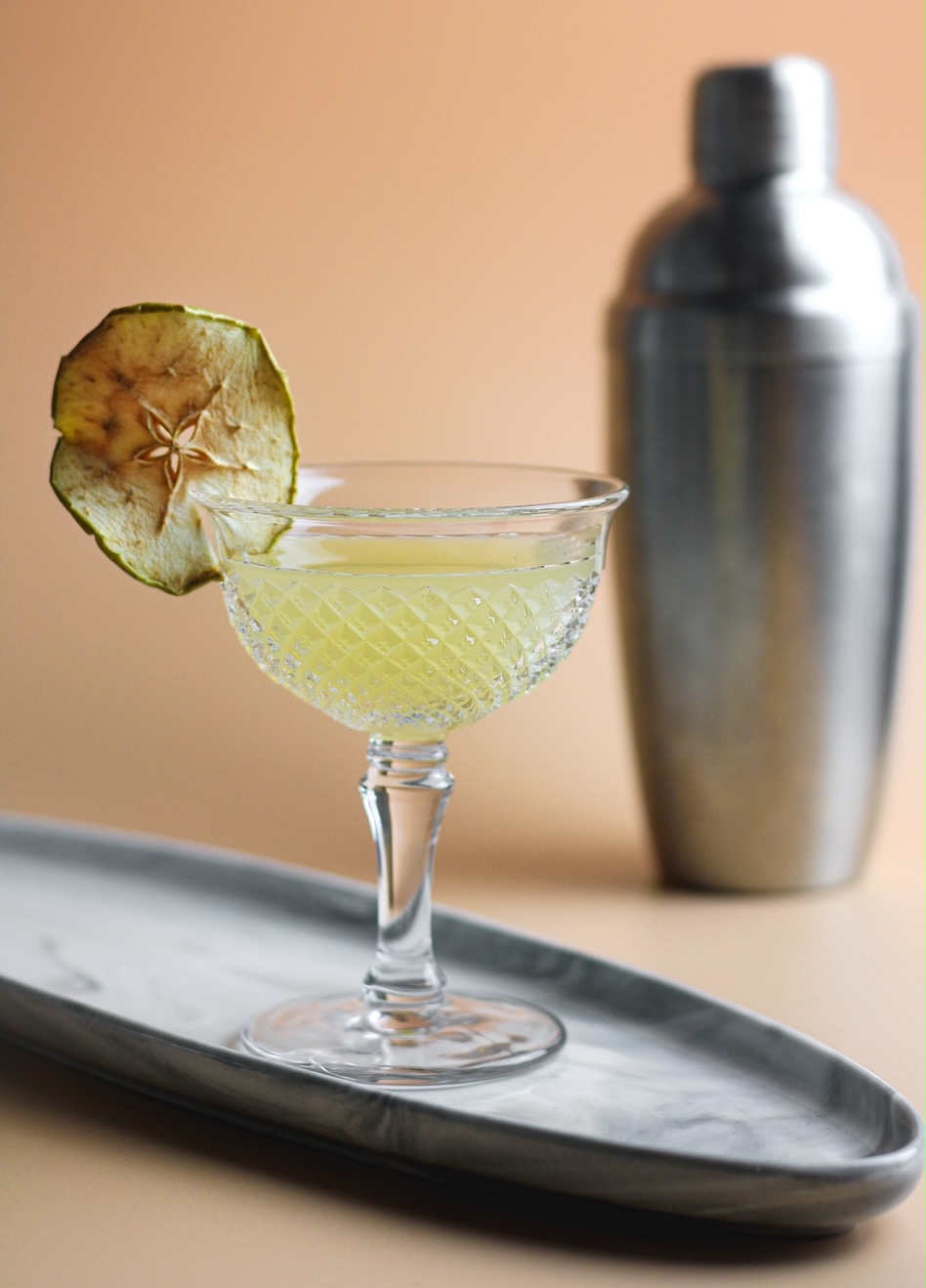 2 oz vodka
.5 oz lemon juice
.5 oz Apple Spice Crescent Simples
3 dashes spiced bitters (think Chai'Walla by Dashfire, Cardamom by Scrappy's or Black Walnut by Fee Brothers)
We've been doing lots of Apple Pie inspired drinks with our Apple Spice syrup, and this is an easy to make, minimal ingredient list version of what we've been drinking at home. Honestly, we have a home bar full of liqueurs like Cynar, Nocello, and St Elizabeth's Allspice Dram to round out our Apple Pie experimentations, but you certainly don't need that to enjoy something similar. All you have to do to make this is add all your ingredients to a shaker with ice, shake until cold, and strain into a coupe.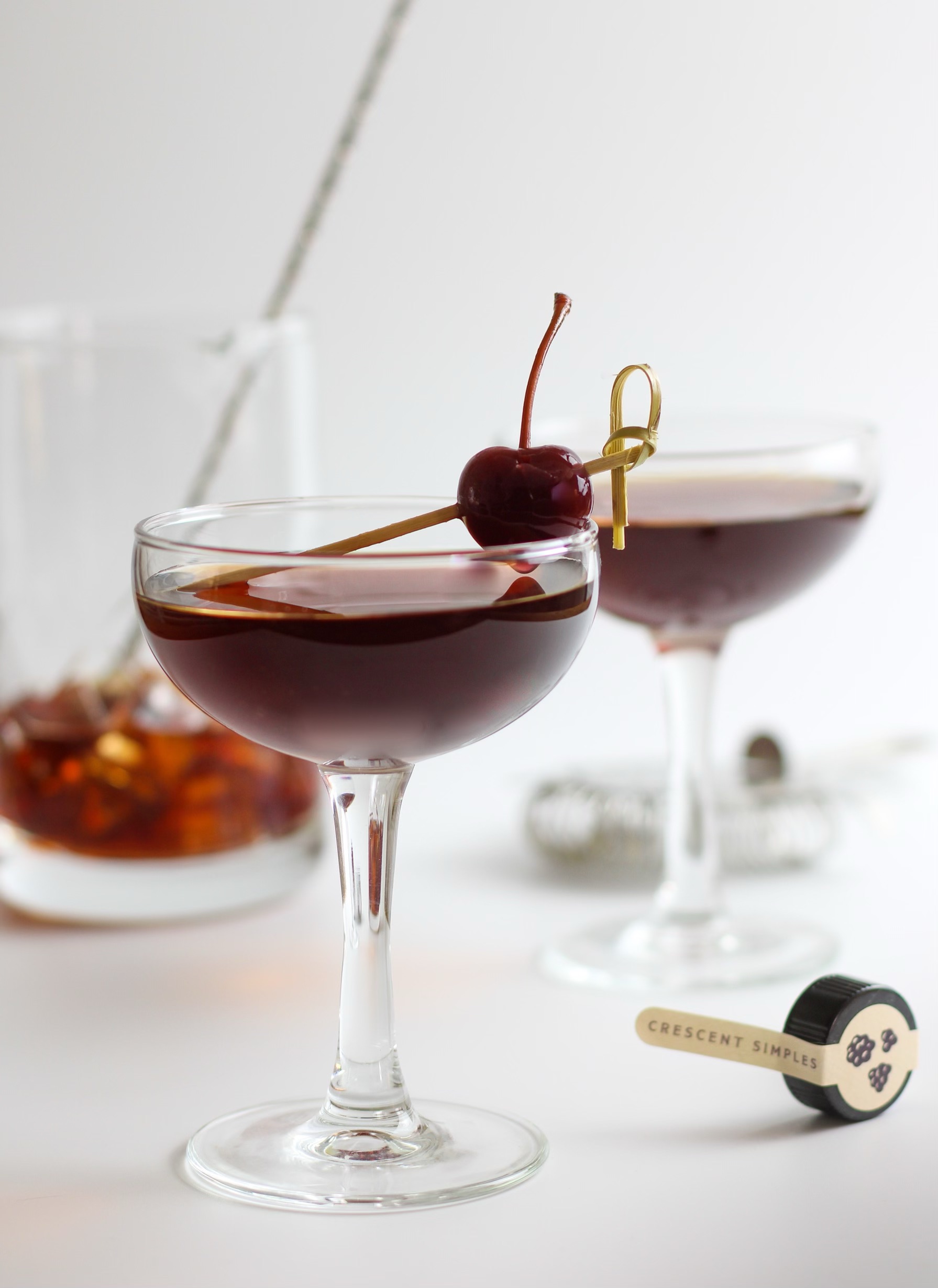 2 oz scotch
.5 oz sweet vermouth
.5 oz Blackberry Vanilla Crescent Simples
3 dashes Angostura bitters
We frequently drink Manhattans as a nightcap, and the Rob Roy is a great cold weather replacement. To make this drink, add all ingredients to a mixing glass and fill with ice about halfway up the glass. Stir for about 20 seconds with a bar spoon. Strain into a coupe and garnish with a Luxardo cherry.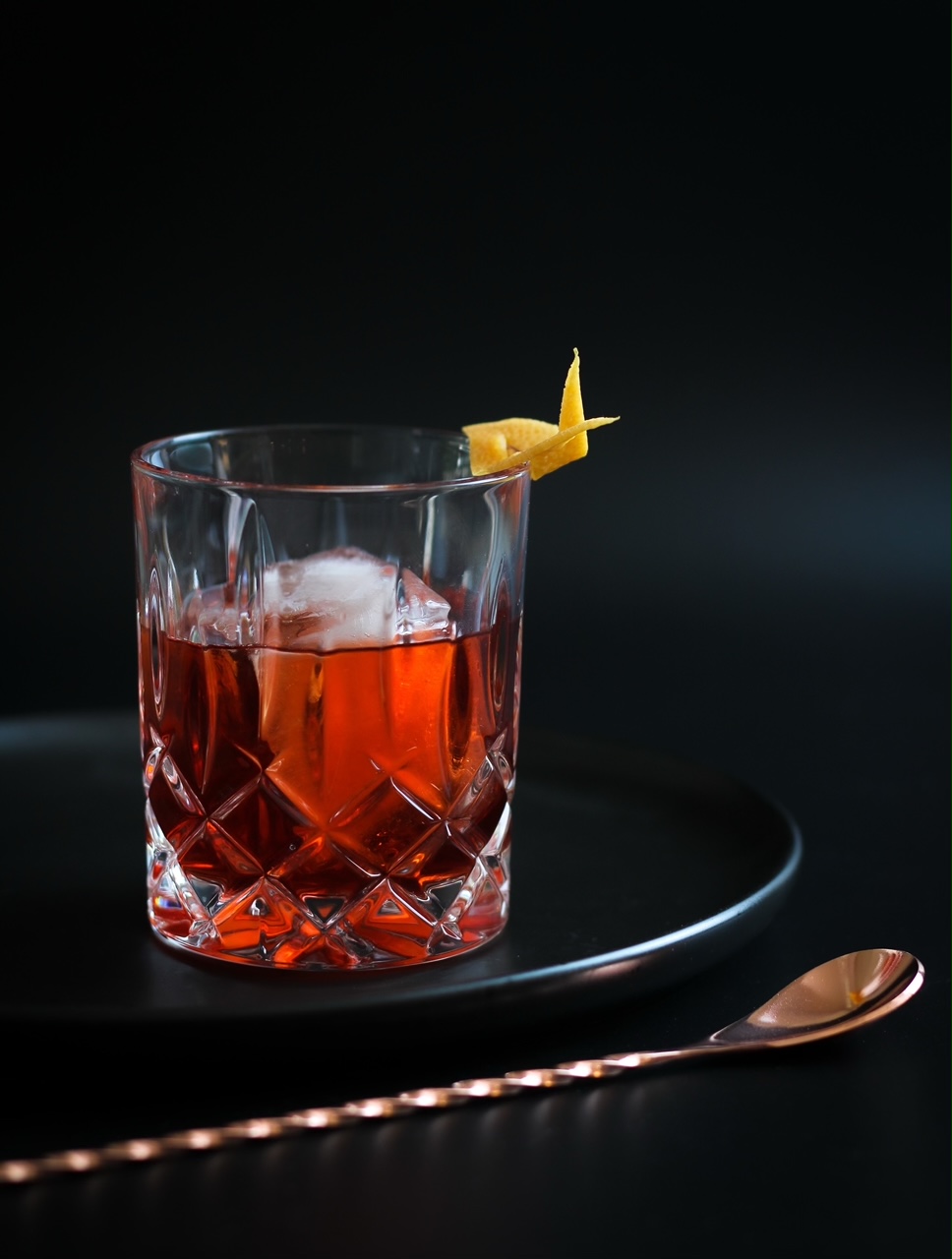 1 oz rye whiskey
1 oz Campari
.5 oz sweet vermouth
.5 oz Grapefruit Rosemary Crescent Simples
Bill is a huge fan and frequent drinker of Campari. With its rindy orange notes, our Grapefruit Rosemary syrup is a perfect match. We frequently recommend Grapefruit Rosemary in Negronis, and the Boulevardier is a perfect dark liquor alternative. Boulevardiers are built the exact same way as Rob Roys -- add the ingredients to a mixing glass with ice, stir for 20 seconds, but this time strain into a Rocks glass with one or two large cubes of ice. Don't forget the citrus rind garnish -- preferably grapefruit, but lemon or orange works too. Make sure to pinch it in half over your cocktail to release the essence, then run the skin side over the rim of your glass for full flavor.
1.5 oz dark rum
.75 oz Campari
1.5 oz pineapple juice
.5 oz Peach Hibiscus Crescent Simples
.5 oz lime juice
And last but not least, our tiki wild card! The Jungle Bird. The sweet-sour flavor of our Peach Hibiscus syrup is a great addition to tiki drinks of all kinds. To make this, add all your ingredients to a shaker with ice and shake until cold. Strain into a tiki glass (or a Collins glass if you don't have one). Make some crushed iced by putting ice cubes into a bag (preferably a mesh produce bag, but a plastic one can work in a pinch), laying it on your countertop, and smacking them, hard, with a metal spoon or some other kitchen utensil good for whacking. Then get creative with your garnish! We love a pineapple leaf, dried citrus, maraschino cherries, or all of the above combined into a giant, over-the-top tiki display!
All photography by Annie Lugar of Hoot & Annie's Photography.