ARE YOU READY...
FOR...
FALLLLLLLLLL?!?!
It feels like someone yelled this through a megaphone on September 1st. Every day more pumpkin and apple drinks pop up on social feeds and menus. And yes, I know we released Apple Spice on September 1st so we were certainly part of the early Fall crowd. But I will admit, I have one foot in and one foot out. I'm not quite ready to give up my fun summery drinks yet. So with that in mind, this month's menu is split between light refreshers and warming tipples. A little something for everyone, no matter where your head is at. We'll start with the foot in summer...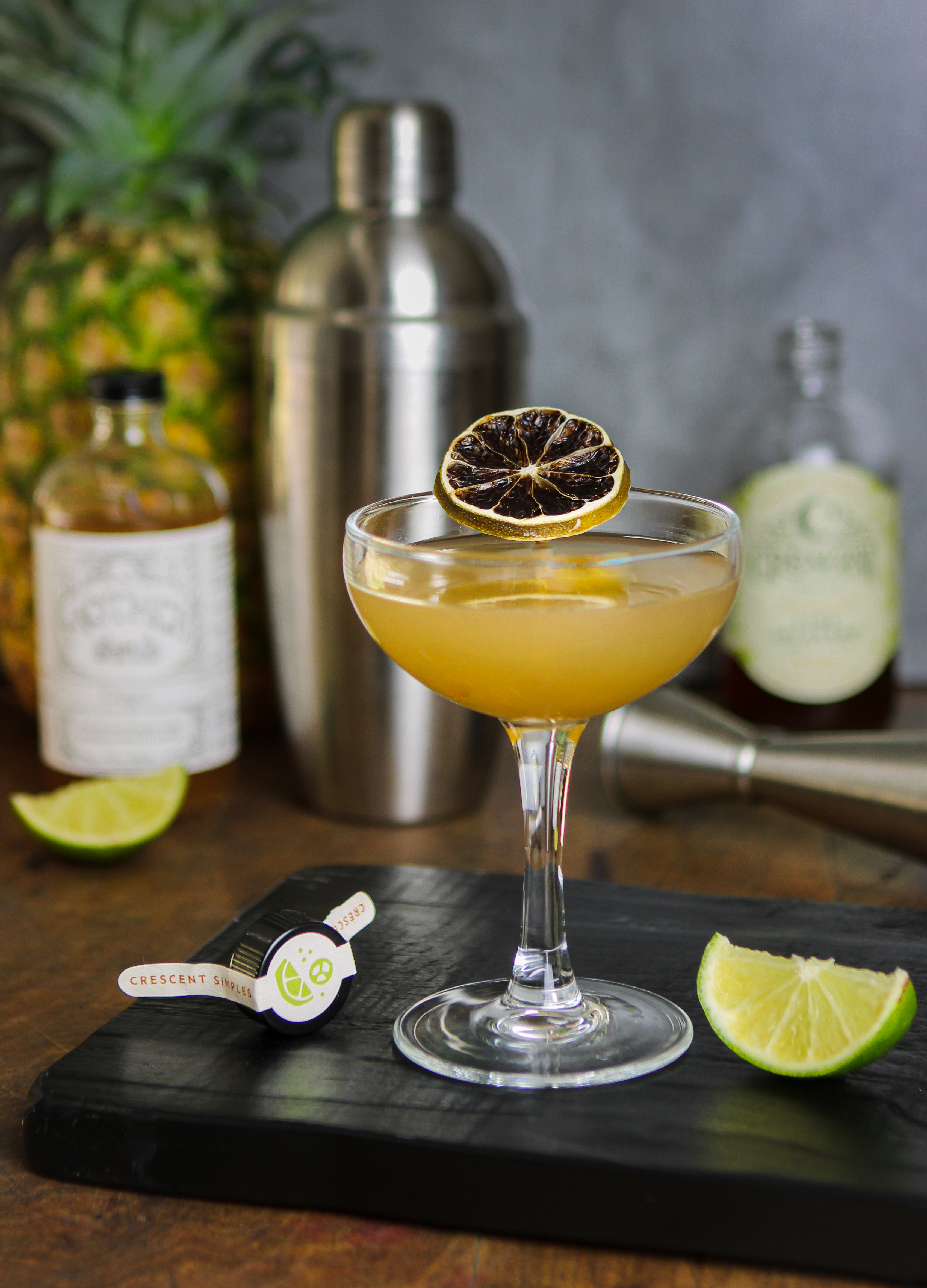 2 oz vodka
.5 oz Lime Jalapeno Crescent Simples
.5 oz Pineapple MOTHER shrub
.5 oz lime juice
This is my version of a Vodka Pineapple. And if I do say so myself, I think it's much better than the original. I am absolutely addicted to MOTHER shrub's Pineapple flavor and it pairs perfectly with our Lime Jalapeno syrup. This drink is really easy to make...just add all the ingredients to a shaker with ice, shake until cold, and strain into a coupe. If you're feeling really gung ho, you can make (or buy) dried pineapple rounds to garnish this drink with and then eat them when you're done drinking it.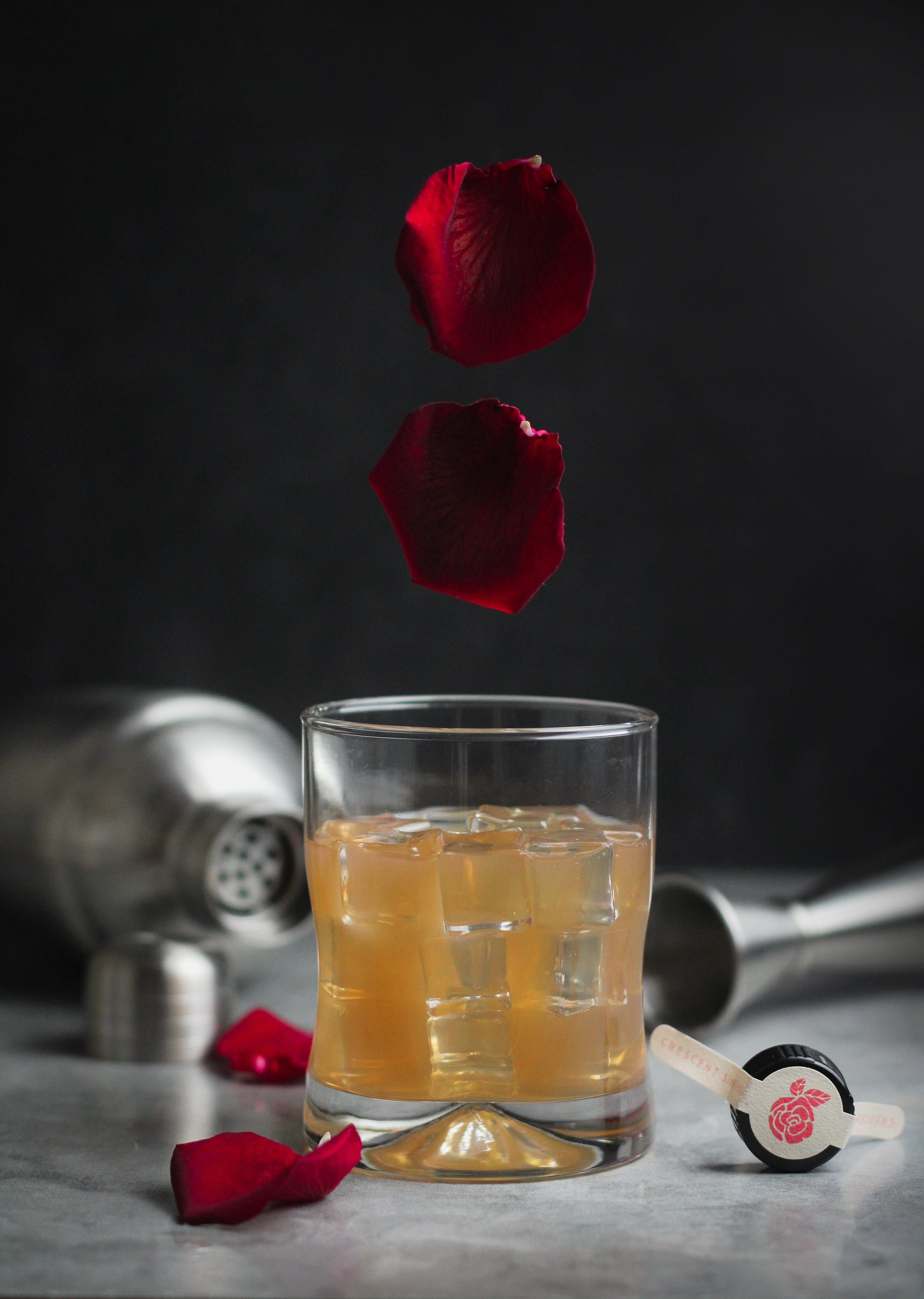 2 oz aged rum
.75 oz lime juice
.5 oz Raspberry Rose Crescent Simples
.25 oz orange liqueur
This recipe is for a Knickerbocker, a classic cocktail from the 1800s named after Dutch immigrants and the distinctive "knickers" they wore. It normally calls for fresh raspberries, but our syrup is a perfect substitute. It's also incredibly easy to make...yet again, just add all the ingredients to a shaker with ice, shake until cold, and then strain into a Rocks glass filled with ice. If you have fresh raspberries on hand, garnish it with a few. If not, a lime wheel or wedge works perfectly.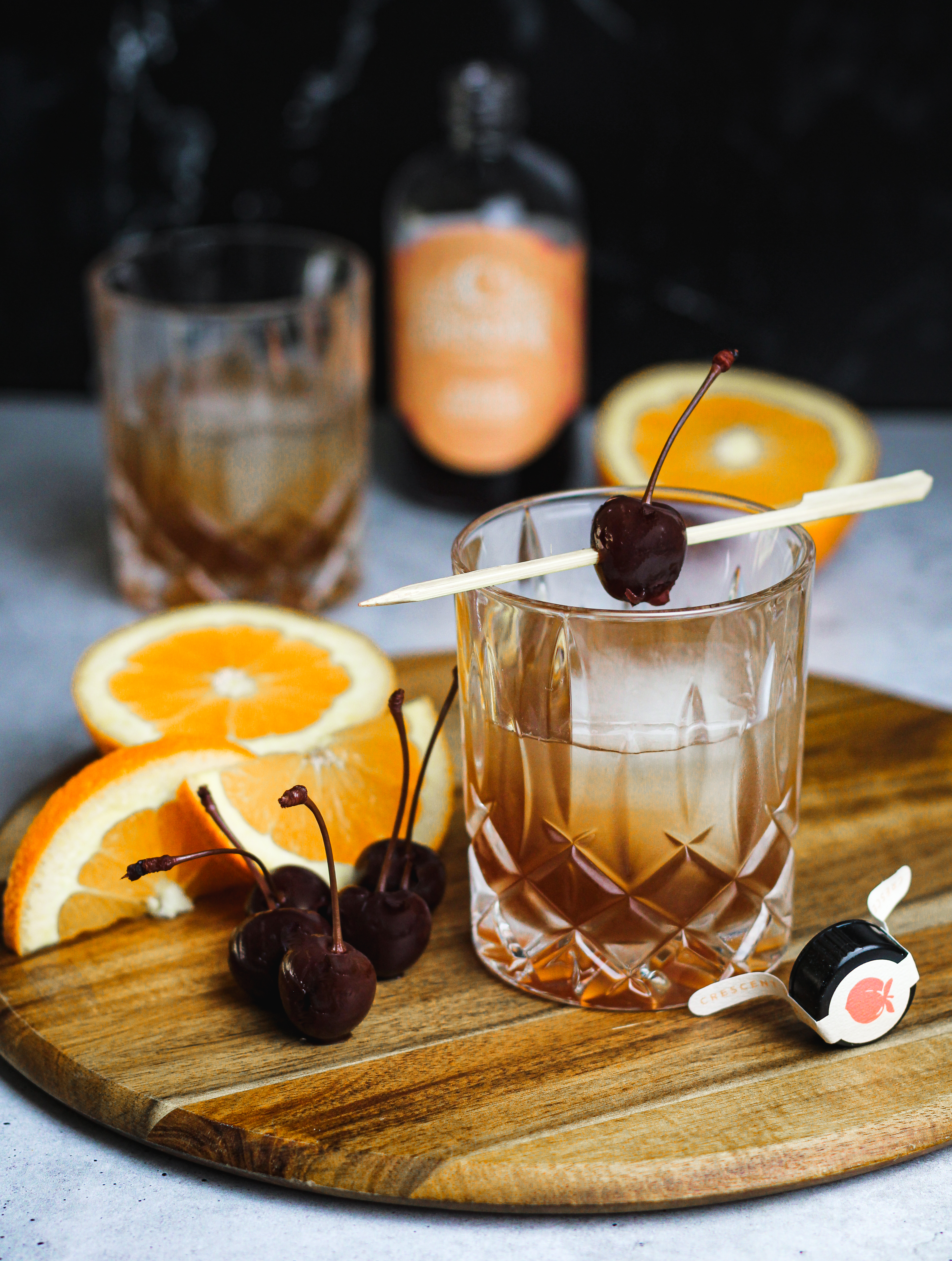 2 oz bourbon
.5 oz Peach Hibiscus Crescent Simples
2 orange slices
2 brandied cherries
3 dashes Angostura bitters
When I first started bartending, we made our Old Fashioneds by placing 2 orange slices, 2 brandied cherries, a few dashes of bitters and a sugar cube into the bottom of a Rocks glass and muddling them together until the sugar cube was completely broken down, then pouring bourbon on top. This essentially created a thick cherry-orange syrup in the bottom of the glass. As I "grew up" in bartending, I really got away from making Old Fashioneds like this and into making more traditional ones with just syrup, bitters, and bourbon. Multiple people have told me at the farmer's market that they're enjoying their Peach Hibiscus syrup in Old Fashioneds, so I figured why not make a return to my roots for a fun fall drink. For this version, place your oranges and cherries into the bottom of a Rocks glass, dash your bitters over them, add your syrup, and muddle. Add the bourbon and a few ice cubes, then stir for about 15 seconds.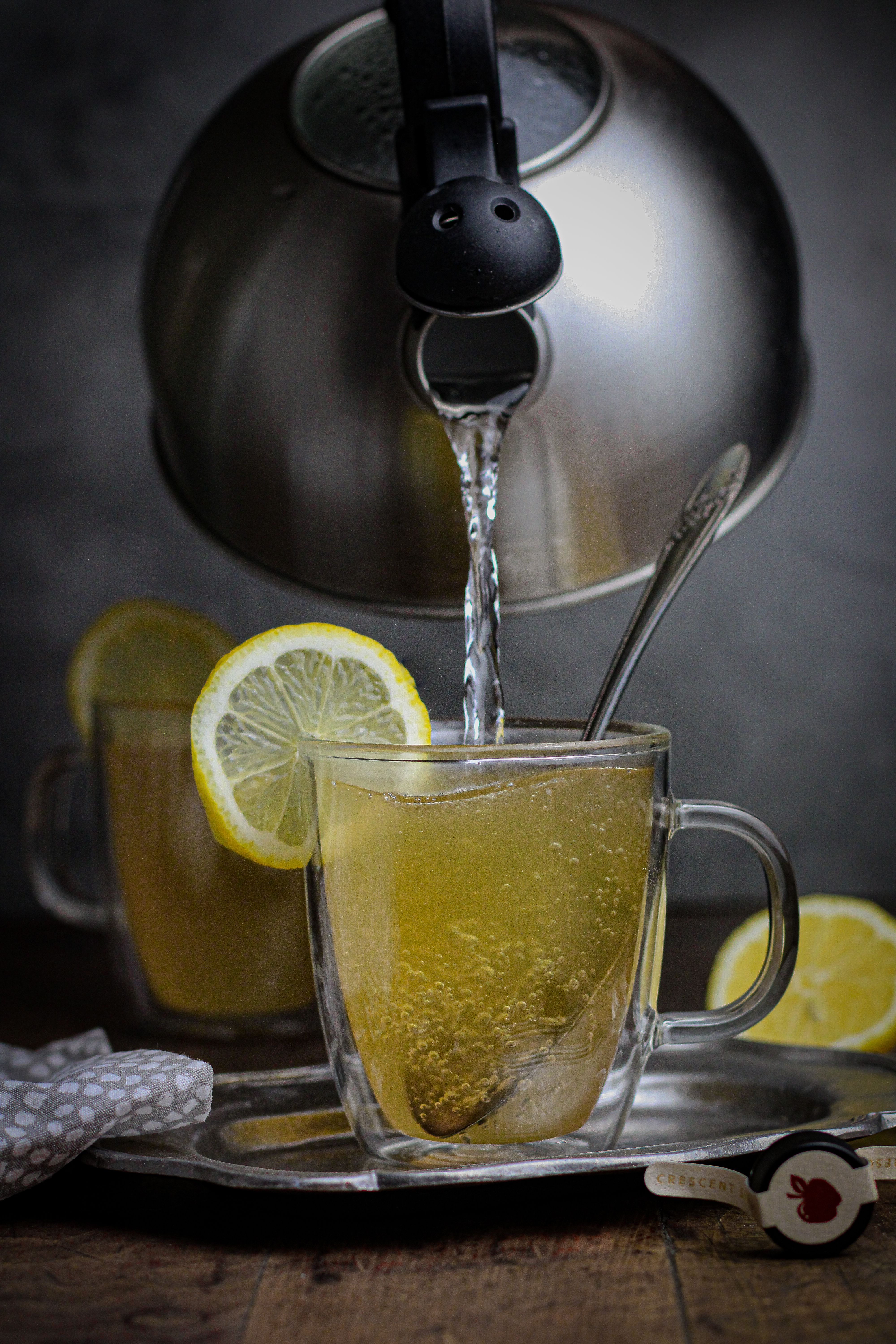 2 oz whiskey
1 oz Apple Spice Crescent Simples
.75 oz lemon juice
1 cup hot water
Last but not least, we certainly could not kick off fall without a Hot Toddy recipe. This is a staple in our house throughout the fall and winter, and we switch up just about every element of it. Sometimes we add a tea bag, sometimes we make it with rum, sometimes we switch out the lemon for grapefruit or lime...whatever fits your fancy. Just bring your water up to temp on the stove or in the microwave, pour it into a mug, and add the rest of the ingredients. Give the drink a nice stir to mix, and you've got your go-to winter warmer!
All blog photography courtesy of Annie Lugar at Hoot & Annie's Photography.